The easiest way to make your supposedly healthy meal, aka salad, unhealthy is to drench it in fattening dressings. Trust me, I totally understanding trying to make vegetables tolerable to eat but it's counterproductive to ruin your healthy salad with a bad dressing. If you really want to lose weight, do yourself a favor and don't make this dressing mistake.
[Photo: Shutterstock]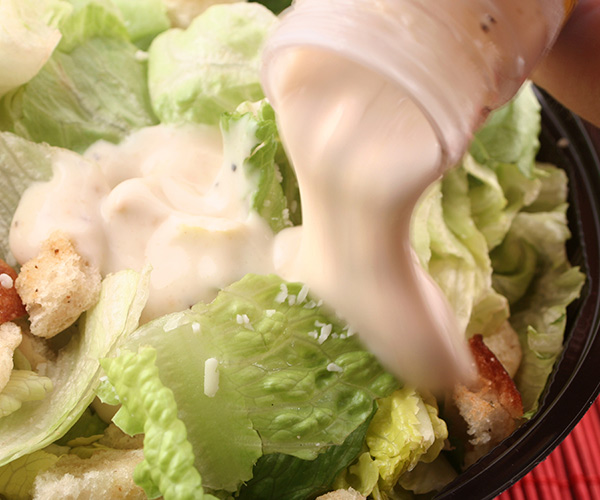 According to Jillian Michaels, creamy dressings are probably the worst dressings you can choose. For example, ranch dressing is one of the absolute worst. One serving of two tablespoons has 140 calories and 130 of those calories are coming from fat! Gross!
[Photo: Shutterstock]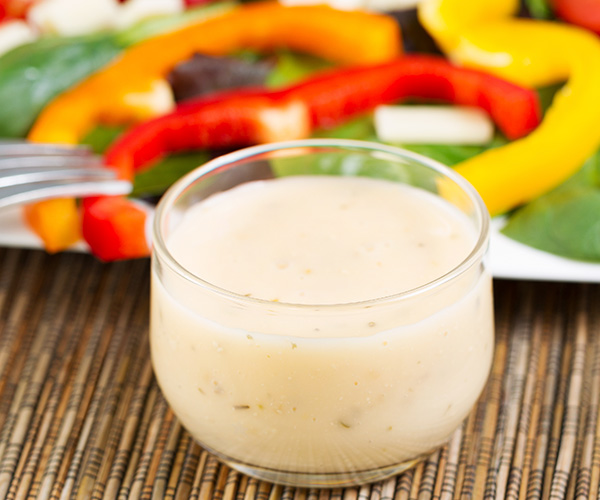 Michaels suggests avoiding blue cheese, Caesar, parmesan, and chipotle, which all fall under this category of creamy dressings. They are loaded with fat and also have high levels of sodium with very little nutritional value. Other than taste, there's no reason to consume these dressings.
[Photo: Shutterstock]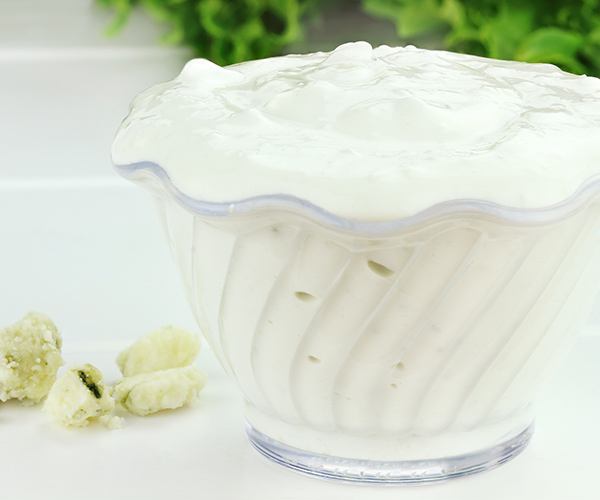 Instead, Michaels recommends vinaigrettes. Be careful some of those also contain high levels of sodium but have less fat than creamy dressings. Michaels also suggests using an old diet trick: "Dip the tip of your fork into the dressing before you put it in the salad to get just enough taste with each bite without drowning it in dressing." All in all, avoid creamy dressings and opt for vinaigrettes except never drown your salad in any dressing!
[Photo: Shutterstock]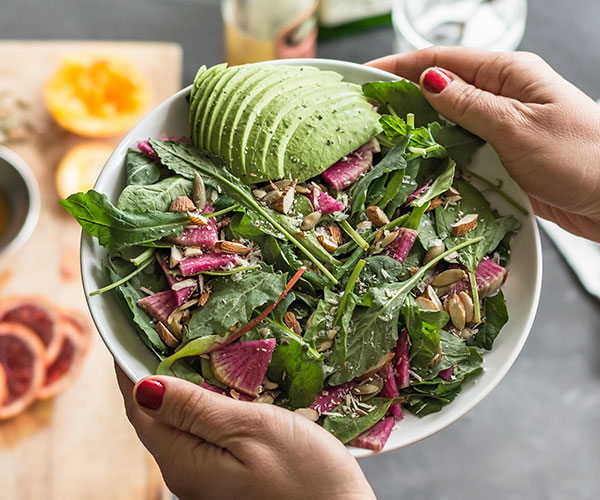 Check out The One Food You Should Eat For Digestion, According To A Dietitian and The One Thing To Drink For A Flat Stomach, According To A Trainer.
[Photo: Shutterstock]