Healthy skin and hair is the result of a healthy lifestyle, which is why dermatologists recommend following a nutrient-rich diet filled with fruits, vegetables, and lean proteins to ensure that your hair, skin, and nails are getting the vitamins and minerals they need. There's also one drink, in particular, that experts say can have a negative impact on the quality of your hair and skin when consumed frequently–it's coffee!
Shutterstock
Yup, Ava Shamban, an assistant clinical professor of dermatology at UCLA, says that your morning cup of joe can actually dry our your skin cells and hair follicles, resulting in acne, fine lines, hair fall, and more.
"Coffee acts as a diuretic, and that won't make skin pretty, that's for sure," she tells Allure. "Our skin cells are made of water, and anytime they shrivel up, you lose that glow and plumpness.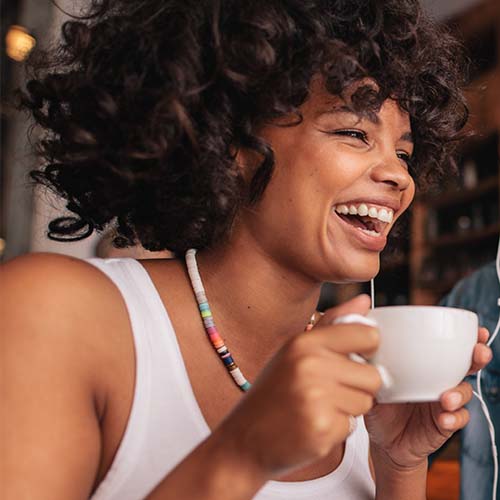 Shutterstock
The experts at Guci Hair note that excessive coffee drinking hinders the body's ability to absorb iron and other hair-healthy nutrients, making it difficult for the hair follicles to stay healthy.
"Coffee leads to deficiency of iron which causes hair to fall out. Heavy coffee drinking also prevents your hair and body from receiving other minerals like magnesium, zinc and calcium," the website says.
Not ready to give up drinking coffee? Shamban says that staying hydrated and limiting your coffee intake can help offset its damaging effects. In fact, it actually boasts some anti-aging benefits due to its polyphenols.
Keep scrolling to shop our favorite coffee-infused beauty products that help promote healthier hair and skin: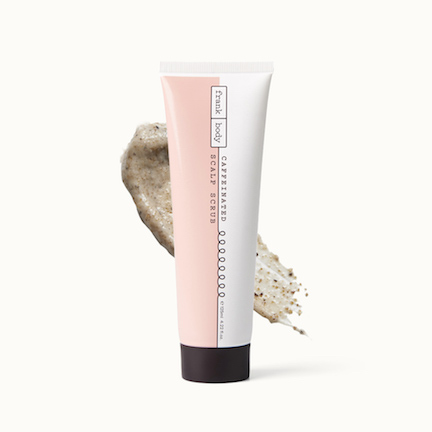 Frank Body Caffeinated Scalp Scrub ($18.95)
The Ordinary Caffeine Solution 5% + EGCG ($9.99)
The Ordinary Caffeine Solution 5% + EGCG ($6.70)
MARC ANTHONY Grow Long Caffeine Ginseng Shampoo ($5.59, down from $7.99)
Natural Hair Growth Oil with Caffeine and Biotin ($22.49)
NYAKIO Online Only Kenyan Coffee Body Scrub ($17.50, down from $35)
SheFinds receives commissions for purchases made through the links in this post.