You're probably familiar with the saying "you are what you eat," but as it turns out, what you drink is just as important. As we age and our skin changes, there are certain beverages that do more harm than you may think when consumed regularly. If you're experiencing fine lines, wrinkles, and dull skin, then your drinking habits could be to blame, especially when it comes to drinking alcohol.
READ MORE: 4 Anti-Inflammatory Instant Pot Recipes You Should Make For Weight Loss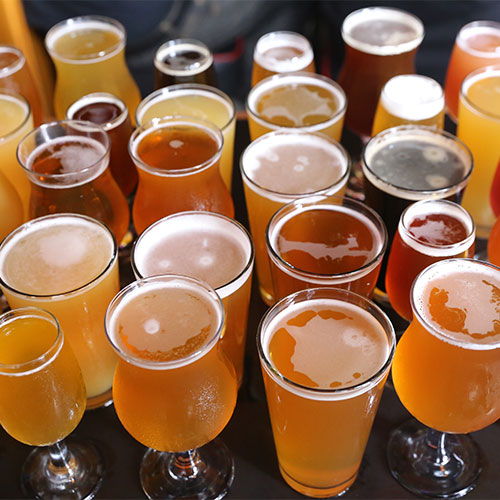 Shutterstock
READ MORE: 4 Morning Vitamins Doctors Swear By To Shrink Your Waistline Over 50
Like most foods and beverages, alcohol can be okay in moderation, but unfortunately its a known cause of premature aging of the skin. Between the high sugar content and nutritional deficiencies that can occur with too much alcohol consumption, the wellbeing and appearance of our skin take a serious hit when consuming alcohol. While an occasional drink is okay, excessive alcohol consumption can impair the body's ability to repair its cells and look its best.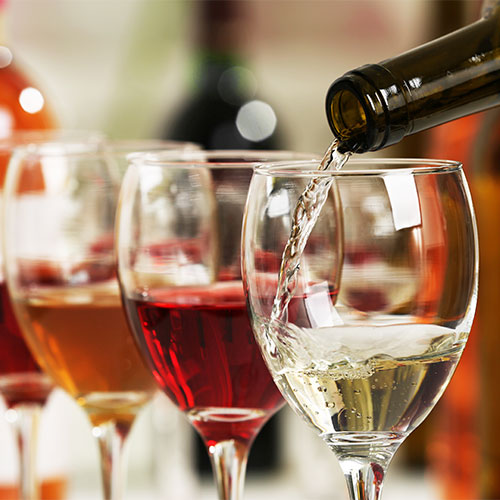 Shutterstock
READ MORE: The One Thing You Should Add To Your Coffee Because It Blasts Fat In The Waist and Back
Because its a dieretic, alcohol is also known to cause excessive dryness, dullness, and dehydration of the skin. "It dehydrates the skin and will cause your wrinkles and pores to be more visible," Tess Mauricio, MD, FAAD, and CEO of MBeautyClinic.com, explains. "Your skin will lose its natural plumpness and healthy glow."
Shutterstock
This means alcohol consumption should be eliminated if skin health and a more youthful complexion is your goal. With so many other alternative beverages, you'll be able to replace the empty calories with nutrients that will not only have your skin in great shape but keep you feeling your best! Instead of reaching for a glass of wine or two at night, go for a tall glass of detoxifying lemon water. Your skin will be glowing in the morning and your body will thank you.