Drinks can be a way for unnecessary calories and sugar to sneak into your diet, preventing weight loss. To reach your weight loss goals, it is important to stay away from drinks high in calories and sugar. Specifically, it is necessary to choose your sports drinks carefully, as many of them have a very high sugar content.
Lisa Richards, nutritionist and author of The Candida Diet, recommends cutting sports drinks out of your diet in order to lose weight.
Shutterstock
Although sports drinks are a popular way to recuperate after working out, they can actually impede weight loss. Richards explains, "Some forms of these sports drinks can reach up to 8 teaspoons of sugar in a bottle."
For example, a 20 oz. bottle of Gatorade Thirst Quencher contains 34 grams of sugar, only a few grams less than your average can of soda. To put this in perspective, Healthline states that the daily recommended amount of sugar for women is 25 grams.
Shutterstock
With that much sugar, these sports drinks are a dangerous way to stay hydrated.
Richards encourages people to stay away from them, explaining that they are unnecessary for the average workout: "Unless you are doing intense exercise where you are losing significant amounts of electrolytes, it may be more beneficial to stick with water for hydration."
Shutterstock
Ashlee Van Buskirk, personal trainer and licensed nurse, agrees with Richards. As the founder of the nutrition coaching center Whole Intent, she tells clients to avoid sports drinks, especially if you are trying to lose weight.

She also cites the amount of sugar in popular sports drinks as a reason to stay away: "Most people forget that sports drinks are loaded with high amounts of sugar, which can be contribute to weight gain rather than weight loss."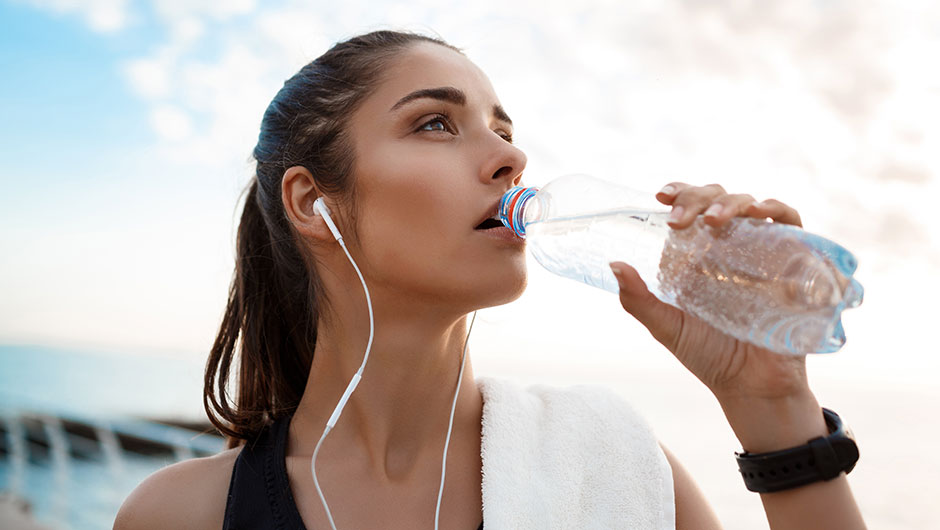 Shutterstock
Van Buskirk explains, "Many people will drink sports drinks to help them re-hydrate [after a workout], but these drinks can actually negatively impact your weight loss efforts."
Rehydrating with water is the best option for most people, especially those watching their sugar intake and looking to lose weight.