Smoothies are considered a healthy on-the-go option, but more often than not they're packed with hidden sugar and artificial additives. If boosting your metabolism and aiding in weight loss is your goal, it's best to take the blending into your own kitchen so you can control exactly what's going in your smoothie.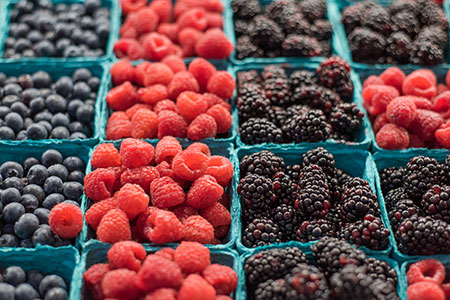 Shutterstock
READ MORE: The One Fat-Burning Drink You Should Have When You Wake Up If You Want A Flat Stomach, According To A Doctor
Creating a fat-burning blended beverage is easier than you may think. If weight loss is your goal, always opt for raspberries, strawberries, blueberries, or blackberries to give your morning blend a punch of fat-burning power. Berries are a great metabolism booster due to their fiber and complex carbohydrate content, which speeds up your digestive process and keeps your body functioning in tip-top shape.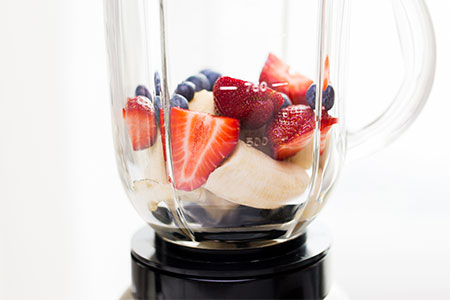 Shutterstock
Not too creative after your alarm goes off? No worries— we've taken the guesswork out of it and found the perfect smoothie recipe to get your day started right and rev up your metabolism in the process.
Super Berry Weight Loss Smoothie
Ingredients:
-Unsweetened vanilla almond milk (other dairy alternatives work, too!)
-1/2 frozen banana
-1/2 cup frozen strawberries
-1/2 cup frozen blackberries
Pro tip: Bananas are high in potassium, which helps to combat bloating. Adding some to your morning smoothie is a great way to keep bloat away and feel your best throughout the day. Happy blending, ya'll!