Losing weight requires a lot of hard work and dedication, especially when it comes to your diet. You can't skimp on healthy foods if you want to see your waistline to shrink, so it's important that your diet is filled with nutritious fruits, vegetables, and lean proteins as they all possess fat-burning properties as well. In fact, there's one food in particular that weight loss experts say should be in everyone's diets if they want to get serious about getting rid of belly fat–it's nuts!
Shutterstock
"Nuts are a great snack because they help subside your cravings for other salty, crunchy snacks," dietitian Emily Kuberski tells POPSUGAR.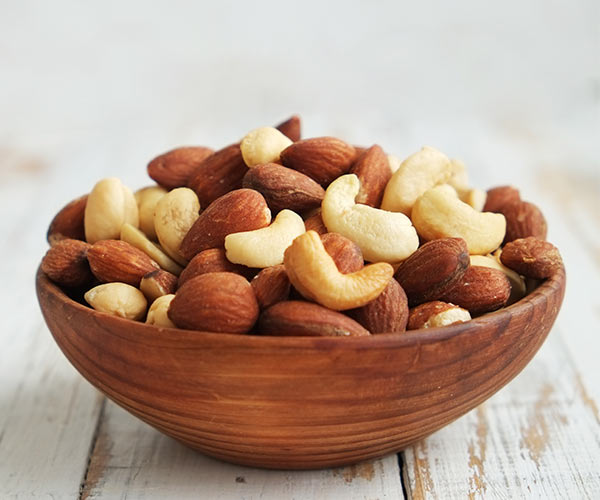 Shutterstock
These convenient foods are loaded with protein, which is an important element to any diet.
"Protein is an excellent source of both energy and nutrition," Kuberski continues. Protein-rich nuts will help fight hunger and unhealthy cravings while also giving you and your body the energy needed to more burn calories and blast belly fat.
But, it's important to remember that you will only get the results you want with regular exercise combined with mindful eating and major lifestyle changes. "There are no magic foods that will zap your belly fat away. Everyone stores their body fat differently. So, if your belly is where you have most of your excess fat, that is likely where you'll lose it," Kuberski advises. "Diets will only be a temporary fix — it's the overall lifestyle change that matters."