By now we know that there are good carbs and bad carbs, and that we need to stay away from the bad carbs if we're trying to lose weight. Though this is common knowledge, some dieters are still in the dark on which carbs will help promote a healthy metabolism and which will cause it to plummet.
In fact, there's one food that fitness experts say people should look at more closely at if they're trying to lose weight, noting that it should not be eaten after 12 P.M. because of its negative effects on the metabolism–it's sandwiches! Why? Because you're probably using the wrong bread…
Shutterstock
Sandwiches and lunchtime have become synonymous. The popular go-to lunch meal is one of the easiest to make doesn't require a lot of prep--or so we thought.
Most people opt for whole grain bread when making their sandwiches because of its hearty taste and texture, but experts say that it's one of the worst carbs you can eat. Here's why: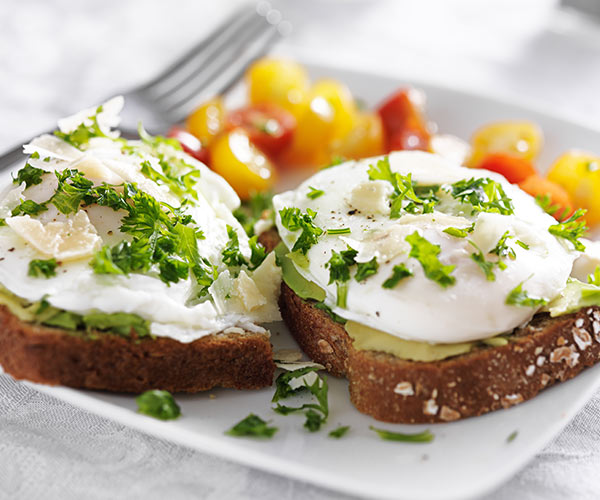 Shutterstock
Whole grain bread is supposed to be healthy, right? Well, yes, it's "supposed" to be, but most brands fill their whole grain bread with unhealthy ingredients that make it awful for your metabolism.
"'Whole grain' breads aren't always what they're cracked up to be. Look closely at the label. Anything with high fructose corn syrup belongs back on the shelf," according to the editors of Eat This, Not That!
Shutterstock
Instead, you should be building your sandwich with sprouted grains like Ezekiel bread. Sprouted-grain breads increase the bioavailability of vitamins and minerals.
Jessica Crandall, a Denver-based RD, Certified Diabetes Educator, and National Spokesperson for the Academy of Nutrition and Dietetics, says you should also give the ingredients list on your favorite whole grain bread another glance before buying it to make sure that it's actually good for you.
"When you're reading any ingredient list, you should be looking for the word 'whole grain', which means that the grain is still intact and hasn't been processed and essentially re-fortified," she explains.