A true barista takes their craft very seriously. Not just anyone can prepare the perfect flat white, after all. It takes years of practice and thousands of orders to master some of the trickier coffee drinks on the menu. Baristas can do way more than just take your orders and prepare simple drinks. For one, they can make any coffee snob's day by nailing that half caff at 120 degrees. And they can do it quickly and for customer after customer during the rush hours.
READ MORE: The One Thing You Should Never Order In A Coffee Shop, According To A Barista
For the men and women behind the coffee counter, preparing hot espresso drinks is a good use of their skills. You know what isn't a good use of their skills, and can even drive them insane? Serving your screaming child a cake pop. That's what.
"I personally don't understand the lengths people go for the cake pops," a barista named Calvin told us in one of their Connecticut locations. "The number of children that have had screaming meltdowns in our stores over the cake pops is absurd," he gripes.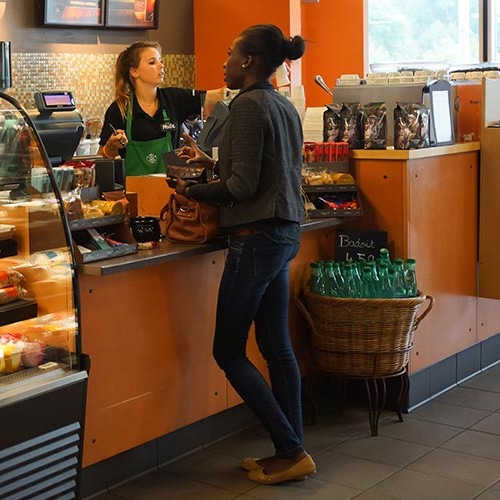 When asked why there's such a fuss over these cake confections, Calvin guessed that it might have something to do with people wanting to indulge their sweeter side. "I guess it's because you can have your cake and eat it, too," referring to the bite-sized dessert, that clocks in at only 170 calories.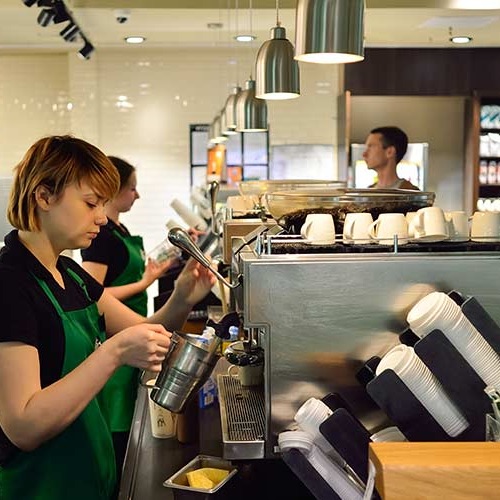 "I don't even know why they've for sale in a coffee shop," he says. Neither do we, Calvin, neither do we. Even preparing non-caffeinated drinks and teas like the refreshers can drive them nuts, too.

If you don't want to make your local coffee shop employees stark raving mad, considering ordering your afternoon pick-me-up snacks somewhere else and keep your coffee shop orders to well, uh, coffee.