Everybody bloats, but it can be extremely uncomfortable and painful for some. Most bloating is caused by the foods we eat, which is when your digestive tract is working its hardest. Bloating is very common, but there's one food that experts say should be avoided if you're experiencing any discomfort and want to feel better after eating–it's yogurt!
Shutterstock
Yogurt gets its bloating properties from its high lactose count, which Healthline notes is a common intolerance among the population. "About 75% of the world's population can't break down lactose, the sugar found in milk," the outlet reports.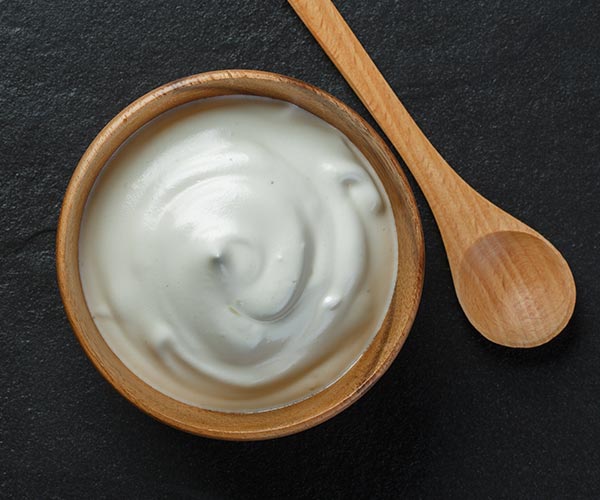 Shutterstock
Despite its bloating effect on the stomach, yogurt is still considered one of the healthiest foods you can have, especially if you're trying to lose weight.
If you suspect that yogurt could be causing painful bloating and discomfort, talk with your doctor to understand your intolerance and discover healthy alternatives to ensure you're still getting the protein and calcium your body needs.