Losing stubborn inches around your midsection is not an easy task, to say the least. And as we age and our metabolism begins to slow down, it can become even more difficult to make stubborn fat melt away.
Eating healthy, nutrient-rich foods throughout the day and getting daily exercise are both pieces to the weight loss puzzle, but another important one starts when you wake up. With the morning chaos, it can be tempting to forgo breakfast altogether but if weight loss is your goal, starting your morning off with a protein-packed smoothie is key to shedding serious pounds.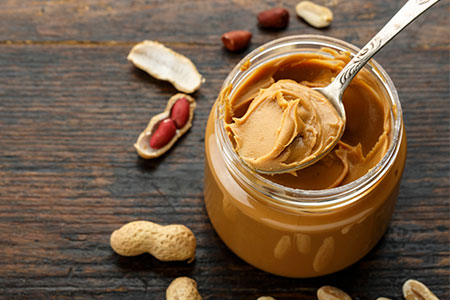 Shutterstock
"Peanut butter is great because it's smooth, creamy, and the fat content helps to promote satiety while adding fiber that's good for your heart and digestion," says nutritionist, Isabel Smith, MS, RD shared with Byrdie.
Not only does the high fiber and protein content in peanut help to keep you full longer, but the healthy fat also helps you start your day with a clearer mindset to stay on track toward your wellness goals. Even better yet, all it takes are a few ingredients and the press of a button to have this protein-packed smoothie within reach!
This is the one high protein smoothie you should be having every morning to get rid of stomach and back fat over 50: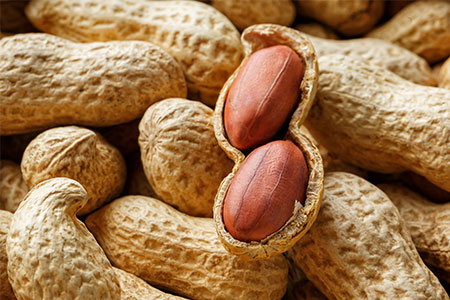 Shutterstock
What You'll Need:
- 1 frozen banana, sliced
- 1 tablespoon peanut butter
- 1 1/2 cups plain almond milk