Celebrity makeup has to be flawless. Not only are stars under the immense societal pressure to look flawless at any age, but they also have the literal pressure of bright flashbulbs and microscopic photo lenses of the red carpet. The pressure to hide every pore and every wrinkle is real. They say that the camera adds ten pounds, but it also adds ten years, too. Luckily, we can borrow some of their makeup techniques to look flawless IRL.
We spoke with some of the cosmetic industry's leading experts to find out which makeup mistakes they avoid to look ten years younger. Here they are: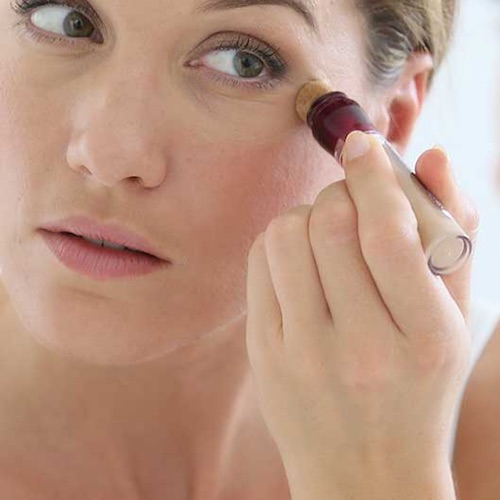 Too Much Concealer
"Have a light hand with your concealer," Amy Nicole, founder of Chic Studios School of Makeup tells us. "A little goes a long way, so apply just a little bit of product under the eye to minimize darkness or discoloration. Fenty Beauty's Match Stick is one of the best products for this purpose. Applying a sweep of mascara does wonders to make your eyes pop, and a bit of blush instantly makes you look vibrant and radiant. A heavier hand with makeup under the eyes will make you look older, as well as the application of too many shimmery products to a dry face."

"Use a lightweight concealer and avoid caking it on," Minneapolis-based makeup artist Hillary Kline confims. "If you have a heavy hand with your concealer, you're actually enhancing crow's feet and laugh lines."
Thickening Mascara
"Instead of choosing thickening mascara as your eyelashes begin to thin, opt for lengthening mascara instead," Ella says. "Heavier formulas will flatten your lashes whereas a lighter product will open up your eyes. To ensure each lash is coated easily choose a thin wand to apply."
Heavy Powder Formulas
"To keep your skin looking young and fresh opt for liquid products with a dewy finish," Ella Parsons with UK Models tells us. "Your makeup bag should be filled with creams; liquids and gels that will make your skin appear more hydrated and younger. Heavy powders will age your face creating a matte finish that shows every line and crease."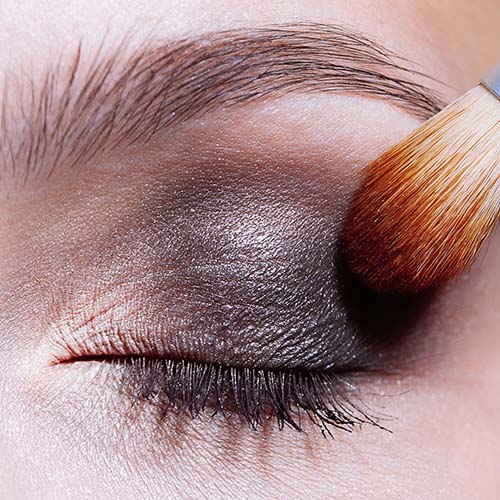 Dark Shades
"Avoid dark colors on the eyelids and lips--they make you look older," Hillary says.
Black Eyeliner
"It's time to swap your faithful black eyeliner for a softer dark brown for a more sophisticated look," Ella advises. "A deep brown shade creates a similar impact as black yet in a subtle way. Simply apply the eye pencil along the upper lashes only, flicking the liner as you reach the outer corners to open your eyes."

"Teenagers and people in their early 20s love to lather the eye liner to create a deep-eye effect, however, older women have generally got this out of their system and are more interested in looking sophisticated and natural," Charlotte Isaacs, head of makeup at The London School of Make-Up tells us. "A sparing line directly above your eyes is enough to give you an air of mystery, adding allure and definition, while keeping things in proportion."
Bright Lipstick
"To avoid bringing attention to your shrinking lip line, find shades that compliment your natural lip tone," Ella explains. "Choose a hue that sits in between a berry shade and your natural lip colour to enhance your smile. Always opt for a stain rather than a creamy lipstick and finish with a clear gloss for a hydrated look."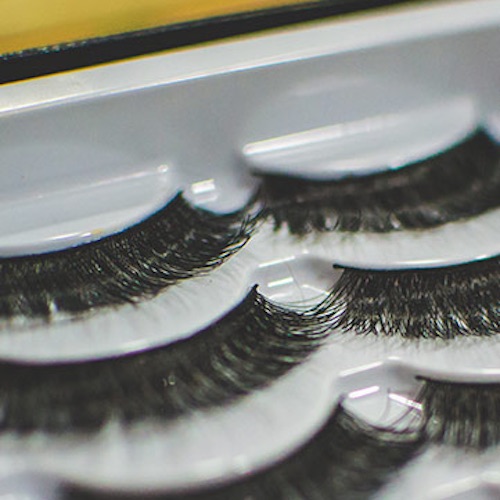 False Lashes
"Avoid using false lashes--they make you look dated and can draw attention to saggy eyelids or crows feet," Hillary says.