Most people start their day with a cup of steaming hot coffee. Make that morning coffee even better by adding a metabolism-boosting ingredient that will burn calories and give you plenty of energy well after the last drip.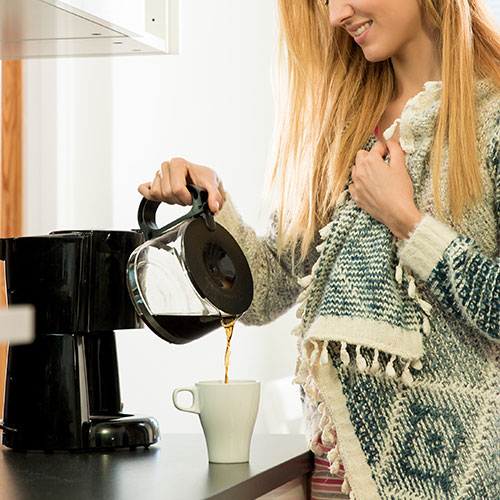 Black coffee by itself will increase your metabolism because it contains caffeine. Studies show that caffeine stimulates your nervous system which then sends direct signals to the fat cells, telling them to break down fat. However, loading up your coffee with sugar and cream adds calories to your coffee, which can negate the caffeine's fat-burning effects. 
If you need a metabolism boost from your morning coffee, consider adding MCT oil. MCT (medium-chain triglyceride) is an odorless and flavorless supercharged fatty acid made from coconut or palm kernels that keto dieters incorporate into all types of food. Due to its chemical structure, the oil can be digested faster than other fats—which will give you fast and long-lasting energy.
You don't have to be on keto to get the benefits from MCT. Studies show that MCT can increase metabolic rate, suppress appetite, burn calories, and enhance endurance while exercising. Of course, adding fatty acids to your diet does not help you lose fat unless you are burning more calories than you consume through your diet.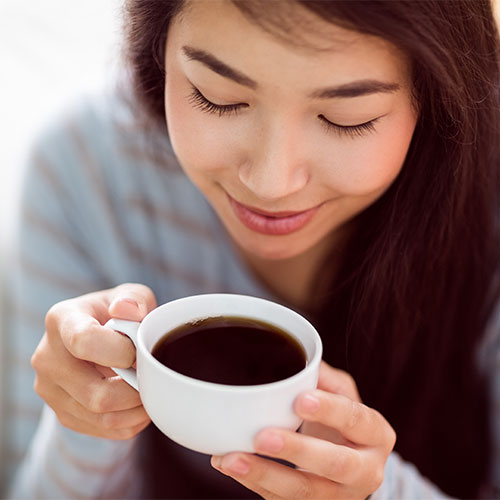 Most people use incorporate MCT along with butter and cream when making bulletproof coffee. There's even MCT infused non-dairy creamer for those who are not a fan of black coffee. However you decide to use it, make sure you start slow—only use a teaspoon, to begin with. Adding too much to your diet immediately can cause digestive distress. Remember, although adding healthy fat to your diet can have positive health effects, ultimately it's best a health professional before incorporating a new supplement into your diet.