Smoothies are a great snack or meal replacement if you're trying to slim down and lose weight. They're a great way to get your daily protein, fiber, and vitamins, all in one tasty glass.
"Fruit is packed with vitamins, nutrients, and fiber," says Andrea Wise, a Chicago-based trainer and nutrition coach. Wise recommends avoiding calorie-dense dried fruits, and others like sugary mango and grapes and instead, sticking with high-fiber apples, water-filled watermelon, antioxidant and fiber-filled berries, and low-sugar fruits like nectarine, plums, and peaches.
Is your mouth watering yet?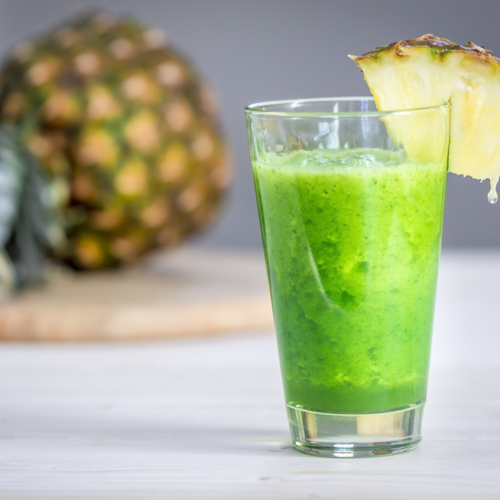 Shutterstock
If you want to boost your metabolism with a delicious smoothie this week, try one of our favorite recipes, below:
Try This Weight Loss Smoothie: Pineapple Paradise Spinach Smoothie
Recipe by: Culinary Hill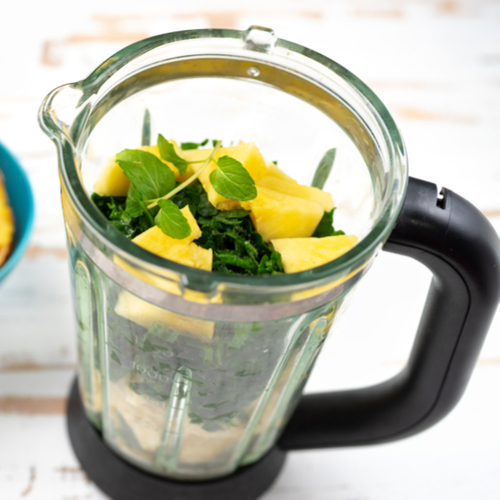 Shutterstock
The three main ingredients in this smoothie loaded with health benefits, making this drink great for your energy levels, overall health, and weight loss goals. "Avocados help decrease your appetite by making you feel fuller for longer," says Michelle Alley, a nutritionist at iFit. This because they are loaded with potassium, magnesium, and heart-healthy fats. Avocados have also been linked with blood sugar and weight control.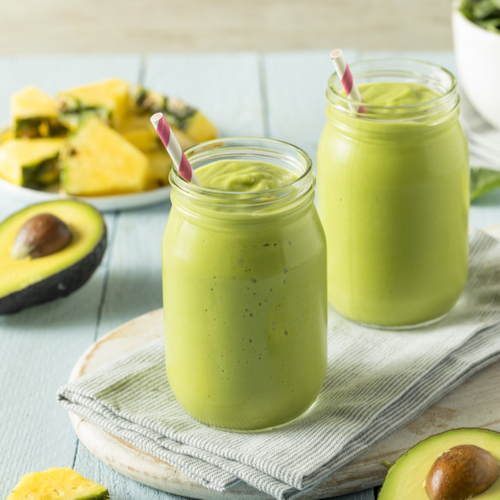 Shutterstock
The spinach in this leafy smoothie is packed with omega-3 fatty acids which are great for inflammation, and the pineapple adds a punch of potassium – the number one enemy of belly bloat – plus enzymes to ease digestion.
Good for you and delicious, too!