Even though it seems like they are always fraying, iPhone lightning or "charging" cables are more advanced than you think. Or at least they have the potential to be great.
"iPhone chargers are pretty durable and can endure a lot of stress," technology expert Burton Kelso explains. But that doesn't mean you can't find creative new ways to destroy them. Here are the things you should NEVER do because they're absolutely destroying yours:
READ MORE: The One Thing You're Doing That Will RUIN Your Laptop Battery
Leaving It Charging In The Car
"The one thing you don't want to do with your iPhone charger is to leave it in the car during extreme temperatures," Burton Kelso, the Technology Expert, tells us. "Extreme hot and cold are enemies to electronics because over time they can ruin the circuits. If you let your charger get to room temperature after leaving it in extreme temperatures you're fine. If you're like most people, you want to plug in your charger immediately after it has been sitting in an extremely hot or cool car. Always let your charger get to room temperature before you charge your iPhone."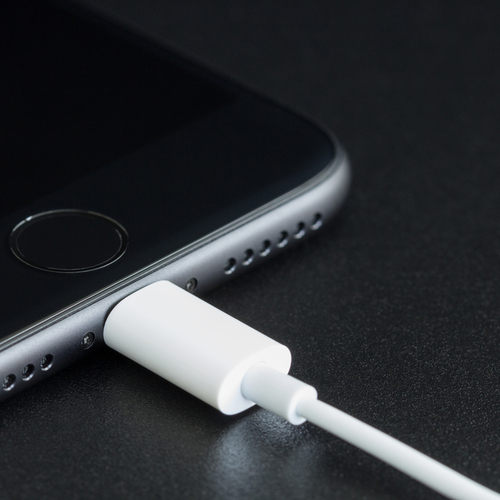 Not Using A Rugged Cable
Using the wrong charger is also something that will get you into trouble, Noah Dentzel, co-founder & CEO of Nomad, tells us.

"Get a rugged cable so it can at least last as long as your phone. Look for one with reinforced attach points where the charging receptacles are. Keeping your phone charged is too important for futzing around with shoddy cables. Call it a shameless self-endorsement, but we make some pretty rugged cables."
Getting A Cheap Cable
"One of the biggest mistakes people make is not investing in a quality charging cable," a rep from mobile accessory company Ventev Mobile tells us. "Why are so many of us ok with plugging a $5 cable into a $1,000 device? Cheap cables not only break quickly, but can damage your phone or computer. Investing in a well-made and certified cable protects your phone and can save money in the long run."