When it comes to your hair's health, it's not just the products you're using on your strands that play a role in its texture and strength. Loss of hair and fullness can often be caused by genetic factors, stress, and heat styling habits, but another often overlooked influence? Your diet and what you're putting into your body.
READ MORE: The One Leave-In Treatment Dermatologists Swear By To Promote New Hair Growth
Shutterstock
READ MORE: The One Drugstore Product Dermatologist Say You Should Start Using At 40 For Thinning Hair
The foods we consume play a crucial role in fueling our body with the essential vitamins and nutrients needed to strengthen our hair, nail, and maintain skin health. Aside from the foods we eat, the beverages we consume also play a major role in the well-being of your hair.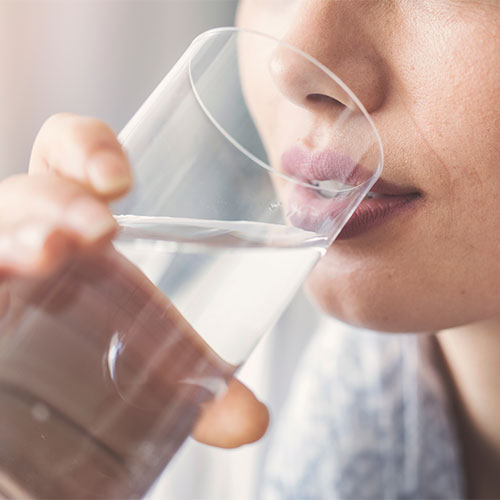 Healthy hair is the result of a healthy lifestyle, which is why dermatologists recommend following a nutrient-rich diet filled with fruits, vegetables, and lean proteins as well as plenty of detoxifying water. While it can be tempting to reach for a sudsy carbonated soda first thing in the morning, especially if you're not a coffee drinker, it turns out you could be causing your hair harm.
Shutterstock
Rather than consuming empty calories and artificial sweeteners, it's best to ditch the caffeine fix of soda altogether and start your day with a tall glass of detoxifying lemon water. Not only does water and lemon flush the body of toxins, but it also helps hydrate and replenishes the skin and scalp to function at its healthiest.
SheFinds receives commissions for purchases made through the links in this post.