Summer is all about carefree days and enjoying the warm weather. But if you're not careful enough with your skin, you could be putting yourself at risk.
Since most summer days are typically spent outside, it's important that you adjust your skincare routine to your new itinerary–and that means wearing a lot of sunscreen. "Skin cancer loves anywhere the sun touches," Ranella Hirsch, MD, a Boston dermatologist and past president of the American Society of Cosmetic Dermatology and Aesthetic Surgery, tells Reader's Digest.
Everyone knows that you can get skin cancer from not protecting your skin from the sun, but some aren't aware of the other visible effects it has on the body–starting with causing wrinkles and other signs of premature aging like photoaging, sunspots, and hyperpigmentation to pop up on the skin. "Sun is the greatest threat to your skin's health and youth," Steve Rotter, MD, a dermatologic surgeon in Virginia, says.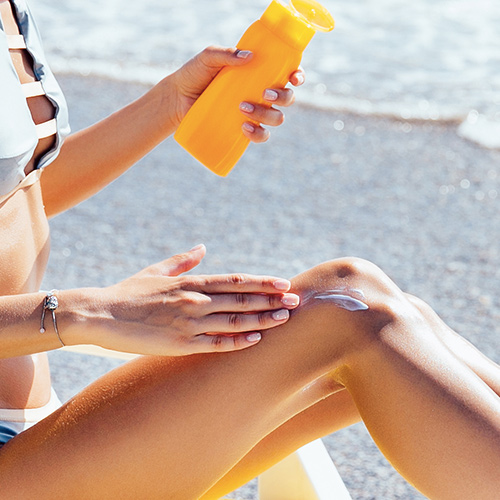 Not only does wearing sunscreen protect your skin from wrinkles, but it can also prevent them! According to Allure, a study, sponsored by the Johnson & Johnson's Skin Research Center and led by dermatologists Steven Wang and James Leyden, showed improvements in the many signs of aging caused by the sun, such as texture, overall tone, and fine lines when sunscreen was applied.
With just a daily application of moisturizer with SPF 30, participants saw improvements. Amazing, right?!
In addition to being smart about wearing sunscreen, you have to also take a closer look at the ingredients in your go-to sunscreen. The only way to really get the protection you need from the sun is by using a sunscreen with Broad-Spectrum SPF of 30 or higher.
"For any sunscreen, I turn the bottle around and I look at the active ingredients. It has to say zinc oxide and titanium oxide. If it does not, it's really only protecting you against UVB rays and not UVA, which penetrates deeper and causes skin cancers," Dr. Jason Green, D.O., board-certified dermatologist and founder of Green Dermatology and Cosmetic Center in Deerfield Beach, Fla., explains to SheFinds. "The UVB penetrates more superficially and causes your burning, so theoretically, you can be using the wrong sunscreen and not burn, but you're still getting the harmful UVA ray exposure that can cause cancer. So, if you use the wrong sunscreen, you can stay out there longer in the harmful rays and not realize it."
Keep scrolling to find the best dermatologist-recommended sunscreens for the summer: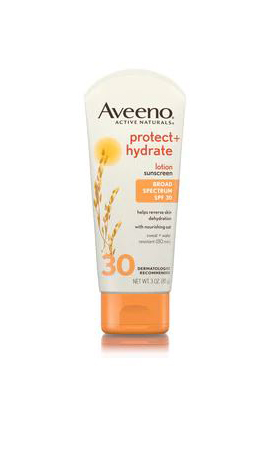 Aveeno Protect + Hydrate Lotion Sunscreen With SPF 30, 3 OZ ($12.29)
Banana Boat Dry Balance Sunscreen Spray, 6 OZ ($7.99)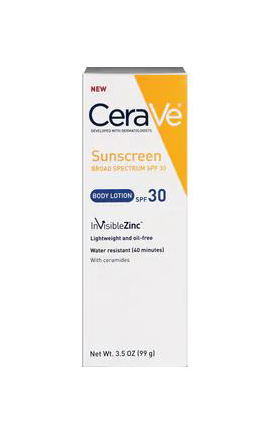 CeraVe Sunscreen Body Lotion Broad Spectrum ($17.49)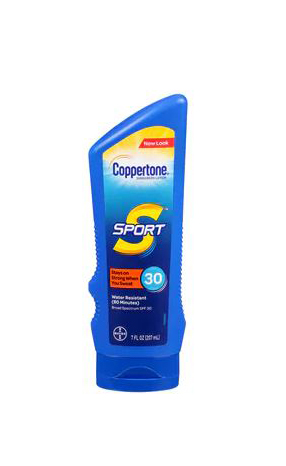 Coppertone SPORT Sunscreen Lotion Broad Spectrum, 7 OZ ($11.49)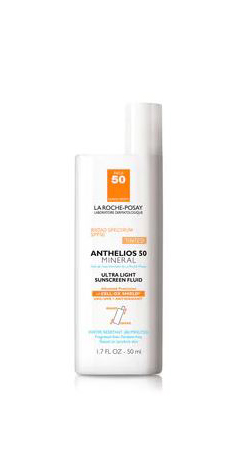 La Roche-Posay Anthelios Tinted Ultra-Light Face Sunscreen, SPF 50 ($33.50)
SheFinds receives commissions for purchases made through the links in this post.