Coconut oil seems to be used in everything—from food to beauty products. Why not? It's natural, tastes great, and makes one heck of a moisturizer. Even though it's saturated fat, coconut oil has awesome fat-burning properties and you need to put it in your coffee every morning!
Why do you need to put coconut oil in your coffee? Black coffee by itself gives you extra fat-burning power. When you drink coffee right before a workout, it accelerates your fat loss and increases your metabolism. Adding cream and sugar to your coffee just adds calories—it negates the fat-burning properties of black coffee.
But, isn't coconut oil a saturated fat? Yes. However, it's a special kind of saturated. There are good and bad fats. Long-chain fatty acids (what's found in most saturated fats) typically have a negative impact on your health. However, coconut oil contains medium-chain triacylglycerols ( MCTs). These fats are linked to weight loss. It also has Lauric acid and ketones, both of which are known to have positive benefits for weight loss. Recent studies indicate that when you replace the fats with MCT fats, you burn more calories. 
Coffee and coconut oil are a power couple that will blast fat. Coffee on its own raises your metabolism—just one morning cup can boost your resting metabolic rate, promoting the burning of calories and fat. Coconut oil helps by providing appetite control. It is a satiating fat that will decrease your appetite. When combined, both are helpful for weight management, especially when you add other positive lifestyle choices.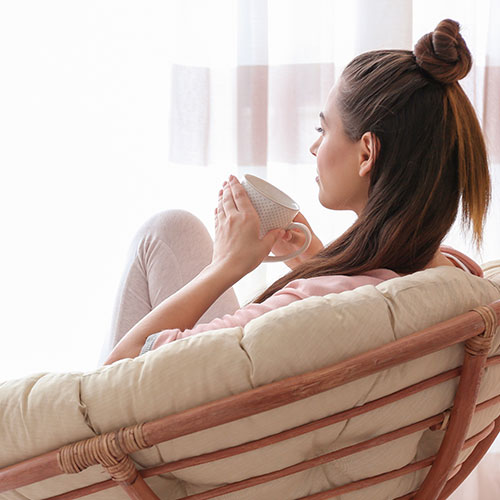 Give it a try! Put a spoonful of coconut oil at the bottom of the cup then pour the coffee over it. Then stir to make sure everything has dissolved or use a hand blender to give a frothy texture.