SHEfinds receives commissions for purchases made through the links in this post.
The sexiest eye makeup of all--the cat eye--requires little more than a great gel eyeliner and the ability to create a perfect wing. Easy breezy, right?
If only it were that simple! The cat eye doesn't just take skill, it requires that you know your eye shape well enough to also know that what works on almond eyes isn't going to work on
hooded eyes
. Beth Bender, founder and president of
Beth Bender Beauty
& the inventor of Cat Eyeliner Stencils, gives us tips on how to create the perfect cat eye for five very different eye shapes.
[Photo: Imaxtree]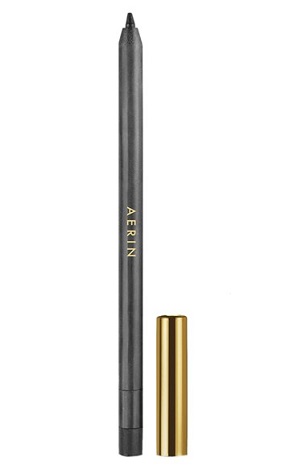 Hooded Eyes
"Creating a thicker and more elongated cat-eyeliner look will make the eyes more defined and give them a great shape," Bender says. "You can also create the illusion of a more rounded/curved eye by making the eyeliner slightly thicker at the center of your eyelid, and a touch thinner at the inner corners. Omit adding bottom liner as this can make the eyes look smaller. For the best results try using a gel liner or a gel liner pencil that is water resistant and smudge proof."

AERIN Cool Gel Eyeliner ($28)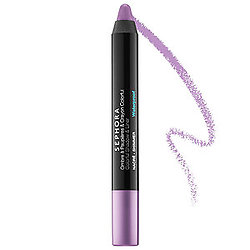 Close-Set Eyes
"It is better not to line the entire upper lid as this will make the eyes appear smaller," Bender says. "Begin your liner midway on the upper lid and increase the thickness as you move towards the end of eyelid. To open up the eyes extend your liner 1/4" beyond the end of eye and up creating your cat eye point."

Pro Tip: Try using a lighter eyeliner in taupe, grey, a pastel in mint green or lavender to open the eyes even more. You can add a thin line of liquid liner along the base of your lashes for an extra pop of color.

SEPHORA COLLECTION Colorful Shadow & Liner ($14)
Downturned Eyes
"The focus should most definitely be at the outer ends of eyelids and keeping them lifted," Bender says. "You can brighten the inner corners of eyes with a shimmery pencil or powder in a pale shade. Make sure your eyeliner extends beyond the end of eyes and is pointing up to create the illusion of an upturned eye. Keep the focus on the upper eyelid and lash line and begin applying your eyeliner directly under the highest point of your arch/brow finishing with an upward flick."

Lancôme 'Artliner' Precision Point Eyeliner ($24.40)
Almond Eyes
"This eye shape can pretty much do it all," Bender says. "To achieve a sexy cat eye effect begin by applying a thin liner at the inner corners and gradually increasing the thickness as you move past the middle of eyelid. Extend the liner 1/8 to 1/4'' beyond the end of eyelid and add a slight wing at the end for your classic cat eye look."

stila 'stay all day' waterproof liquid eyeliner ($22)
Round Eyes
"The focus should be on elongating the eyes to create a more dramatic and exotic shape," Bender says. "One trick to doing this is to line the upper lash line and extending the color out past the outer corners creating a defined wing. Another trick is to apply your eyeliner to both the upper and lower lashes in a darker hue, preferably with a pencil liner, and smudging to diffuse color and create a smoldering effect."

Bobbi Brown Perfectly Defined Gel Eyeliner ($26)