If you go to the gym before or after work, you probably use the locker rooms. It's not ideal--you'd rather get showered and changed in the privacy of your own home--but it's avoidable. If you've wondered about sanitary issues, like should you wear flip flops, and how often do they clean the showers, we have a pretty gross (but necessary!) PSA for you today: it turns out that you should NOT be putting on lotion there. It has a really potentially harmful side effect.
What is it?? >>
[Photo: A Southern Drawl]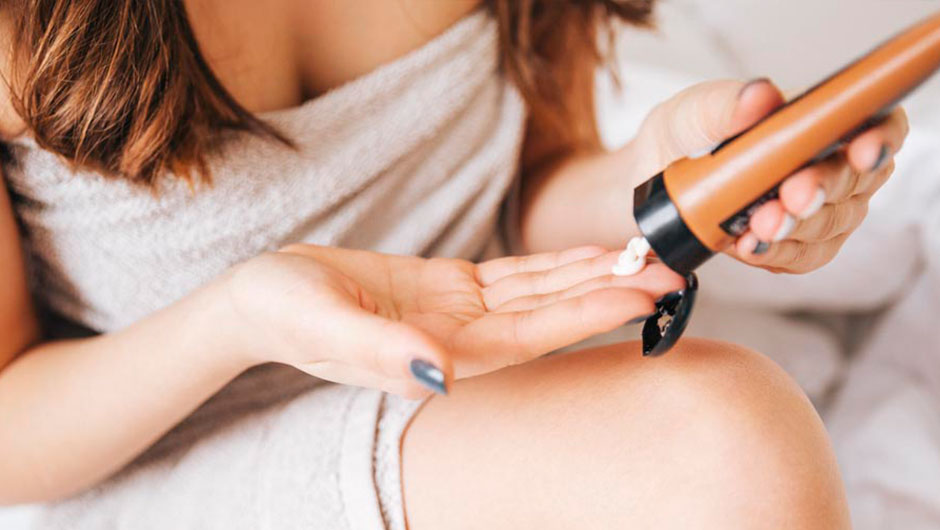 According to Dr. Dana Canuso, Podiatric Surgeon, lotion on the skin can give way to disgusting fungus in the gym environment!
"After showering, never use foot lotion at the gym since even a little bit of moisture gives fungus the environment it needs to grow!" she says.
"Instead, use an instant drying antifungal foot serum to moisturize feet and prevent fungus."
So, there you have it!
READ MORE: The Best Hand Lotions For Severely Dry Skin