Spring is finally here, and that means that it's officially time to start wearing your spring wardrobe. Gone are the days of trudging to work in heavy snow boots and puffy jackets. Now, you can wear all of those pretty dresses and skirts and strappy sandals that have been patiently waiting in your closet.
Spring Dress Trends 2018
If you're looking for new trends to rock this spring, we've got you covered. It looks like all of the style bloggers and influencers have declared that this season's biggest dress trend is going to be…POLKA DOTS!
"If you're looking to incorporate some patterns into your wardrobe, polka dots are the perfect print to try," says Brianna Peters, SheFinds' resident style expert and commerce editor. "They're feminine, chic and always look classic no matter what. They're also an AMAZING pairing print. You can pair polka dots with stripes, florals, and any other print if you want to try mixing and matching but don't want to be too over zealous."
Cute Polka Dot Dresses
Not sure how to embrace the trend? Here are some amazing polka dot dresses that will help elevate your wardrobe and make this your most stylish spring ever:
Row A Tie Front Midi Dress ($49.00)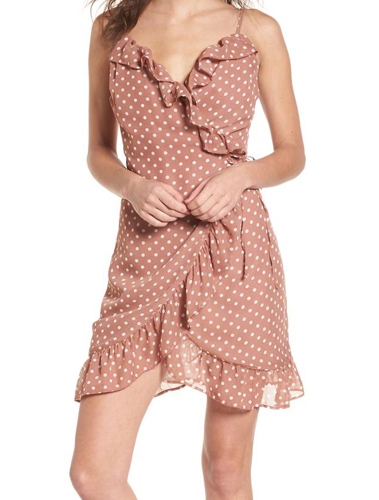 BP. Polka Dot Ruffle Wrap Dress ($45.00)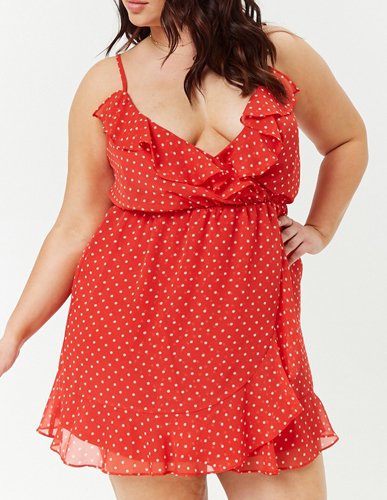 Forever 21 Plus Size Polka Dot Flounce Dress ($15.00, originally $17.90)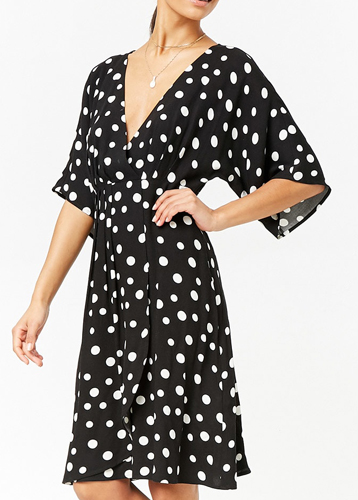 Forever 21 Polka Dot Surplice Dress ($24.90)
Anthropologie Breanna Polka Dot Wrap Dress ($168.00)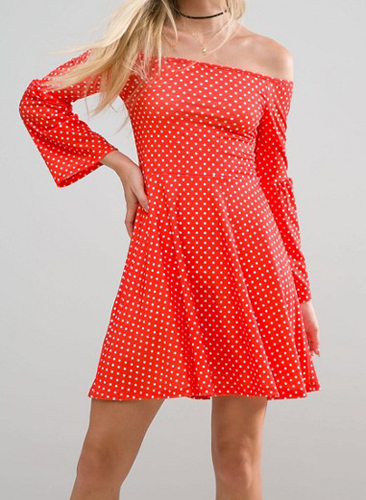 ASOS Bardot Trumpet Sleeve Skater Dress in Polka Dot ($16.00, originally $40.00)
WAYF Ruffle Wrap Dress ($89.00)
Love, Fire Ruffle Faux Wrap Dress ($49.00)
SheFinds receives commissions for purchases made through the links in this post.