Move aside, skinny jeans: there's a new denim silhouette in town, and it makes whoever wears it's butt look AMAZING.
The answer? Wedgie jeans!
Levi's Wedgie jean, Feel Studio's Genuine jeans, Sézane's 1958 Mom Jean, are just to name a few of the best of the trend that's sweeping Hollywood.
Stars like Nicole Kidman, Bella Hadid, Kendall Jenner, Kaia Gerber and more have embraced the trend, which is marked by a high-waist, straight or relaxed fit leg and of course, a snug bottom–aka, the wedgie part:
Shop now: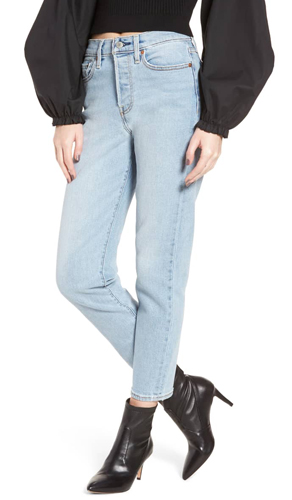 LEVI'S® Wedgie Icon Fit High Waist Crop Jeans ($83.30, down from $98)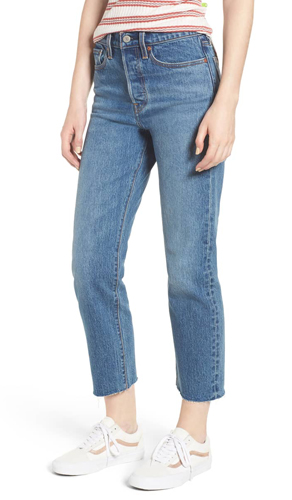 LEVI'S® Wedgie Raw Hem High Waist Straight Leg Jeans ($83.30, down from $98)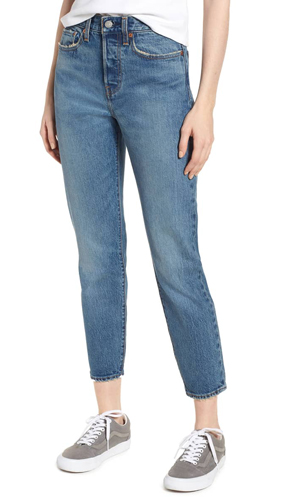 LEVI'S® Wedgie Icon Fit High Waist Ankle Jeans ($98)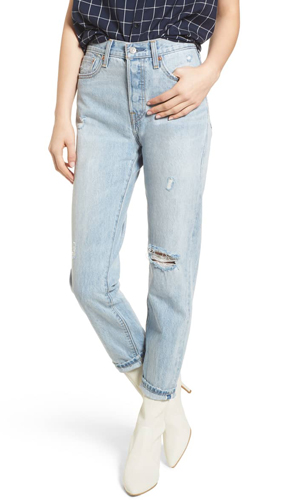 LEVI'S® Wedgie Icon Fit Ripped High Waist Ankle Jeans ($84.15, down from $158)
The Genuine Jean ($225)
Sezane 1958 The Mom Jeans ($125)