Although you may think turning to a smoothie to satisfy your hunger is a healthy choice, the reality is not so simple. Smoothies can be deceptively unhealthy, hurting your long-term weight loss goals. With that in mind, before making your next smoothie, choose each of your ingredients wisely.
To make it easier, we asked Rachel MacPherson, weight loss health coach and writer at Radical Strength, the smoothie ingredients she avoids. Read on for the unexpected smoothie you should stop having right away because it is stopping your weight loss.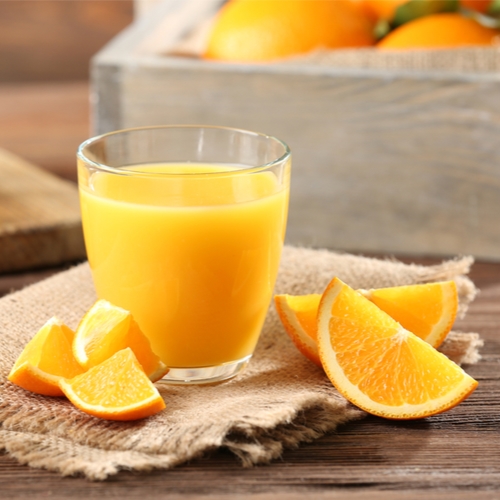 Shutterstock
Juice
Although it may be tempting to add juice to your smoothie for extra flavor, you should probably stay away. "Juice is very high in sugar and contains little fiber," MacPherson tells SheFinds.
If you are wondering why fruit juice is unhealthy when fruit is nutritious, we've got you covered. MacPherson explains, "The sugars in fruit (fructose and glucose) are healthy sugars when they are paired with the fiber in fruit. Fiber helps to stop blood sugar from rising too quickly, causing insulin spikes."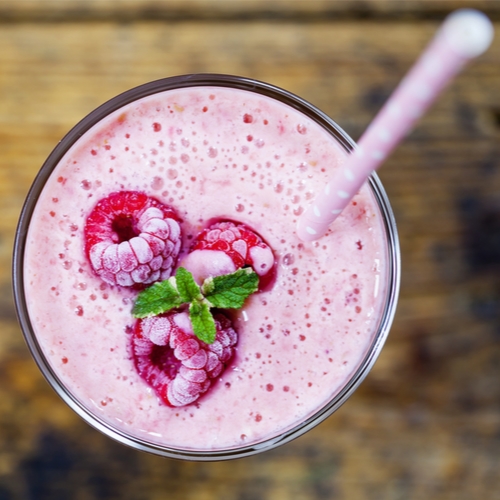 Shutterstock
What Are Insulin Spikes?
Insulin spikes definitely sound bad, but if you (like me) are not a health expert, you might not know exactly what the problem is. MacPherson continues, "Consistently experiencing insulin spikes can lead to insulin resistance, weight gain, and potentially type II diabetes."
With that in mind, keeping insulin spikes to a minimum is a good start to staying healthy.
Shutterstock
Peanut Butter
Although juice is unhealthy on its own, your smoothie could become even more detrimental to weight loss if you add peanut butter. Peanut butter is a hugely popular smoothie ingredient because it helps make the texture thick and creamy. Overall, peanut butter is a healthy ingredient. However, when combined with juice, it can add up to something else entirely.
"Peanut butter is very healthy in moderation, but when you are adding upwards of 1/4 cup to a smoothie and blending it with juice, it becomes a very high-calorie beverage," MacPherson explains.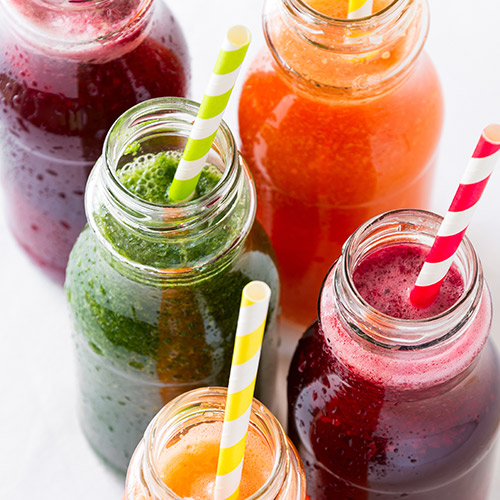 Shutterstock
Drinking Calories
When you opt for a high-sugar and high-calorie smoothie, you are hindering your own weight loss. This does not mean to cut out smoothies entirely, but to be mindful of how the ingredients can add up. MacPherson explains, "Eating any food in moderation is healthy, but if you are relying on smoothies as part of your daily nutrition plan, then it is important to be aware of how much sugar and calories are in them."
Specifically, there is a danger in drinking too much of your daily calorie intake. She continues, "Drinking your calories is not an efficient way to stay on top of hunger and fullness cues. These cues are crucial to maintaining a healthy weight. If you are skipping the chewing and saliva-based enzymes that help start the digestion process, you are missing out on important processes that help you feel full and satiated after a meal."