If you're a runner, you know that there is no piece of equipment more important than a good pair of running shoes. A nice pair of running shoes is essential for a good workout. You can only run as far as your shoes allow you to. You don't want anything holding you back from doing your very best. That's why it's imperative to replace your running sneakers every few months or so (depending on how often and hard you run).
There are so many different types of running shoes on the market, it can be hard to find the perfect pair through all of the noise. Nike alone makes over 400 pairs of sneakers–and they're just one brand!
Every runner wants something a little different out of their sneakers–it's all about personal preference. However, there are a few characteristics that are an essential part of every good sneaker.
A good running shoe should be:
–Supportive
–Springy
–Cushiony
–Breathable
–Comfortable
–Lightweight
When shopping for a new pair of running sneakers, as long as your potential choices have all of those key elements, you're on the right track. Checking customer reviews can also be super helpful with ensuring you're purchasing the right pair of sneakers for running. But, we know reading through hundreds of shopping reviews is not realistic, you're busy.
That's why we did all of the hard work and searched for you. We found four pairs of the best running sneakers, according to customer reviews. Shop them below: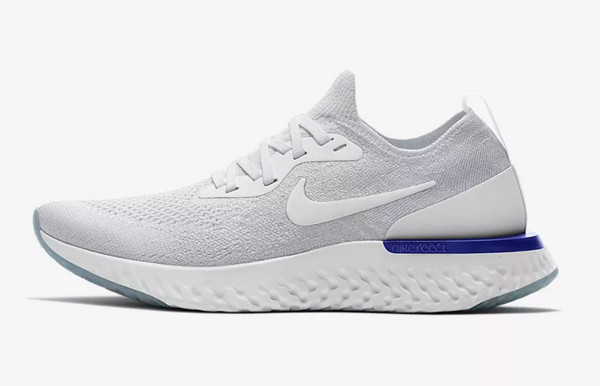 Nike Epic React Flyknit Running Shoe ($150)
Nike just released their new Epic React Flyknit sneakers and people are already extremely happy with the results. They are made with a new foam cushioning technology that provides you with maximum comfort for your entire run. The new design is extremely lightweight, durable, and flexible so the shoe feels good on your foot.
Promising review: "I've been running in the Nike Air Zoom Pegasus 31 and Nike Air Zoom Vomero 9 for recreational running (both great shoes). While training for my first marathon (Napa Valley Marathon 3/4/18), I used the Nike Free RN Motion Flyknit and Nike Free RN Distance. Also great shoes for training! Following the release of the Nike Epic React (2/22/18), I purchased a pair at a retail store. Wow! These shoes are perfect - comfortable, lightweight, excellent energy-return, and boosts performance! Unfortunately, I only got to train in these shoes twice before the marathon, but what a difference! I'm not a fast or strong runner, but these shoes helped me beat my 5K (by ~4min) and half-marathon (by ~6min) personal bests during these 2 training runs. I also used them to run in the marathon! My feet were comfortable throughout the run, but I started to feel forefront discomfort around mile 18. I adjusted my cadence and concentrated on mid-foot strike, which helped, so it might not have been the shoe. Afterwards, my feet felt normal with no pain nor discomfort, no blisters.....nothing! Overall, I am ecstatic about the Nike Epic React! These are my new go-to shoes for running (except for trails/off-road). Time will tell regarding its durability. For now, I'm enjoying these shoes and hopefully up to 500 miles! You've heard the hype and seen the marketing campaigns. These shoes really are the Real Deal! Go Get 'Em!"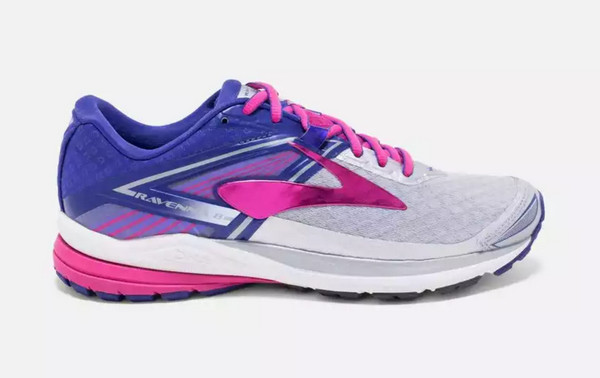 Brooks Ravenna 8 Road-Running Shoes ($72, originally $110)
The Brooks Ravenna Road Running sneakers are with an air mesh upper for improved breathability. The midsole cushioning and rebounding rubber give you a nice spring in your step. These sneakers are light and fit securely on your foot.
Promising review: "These shoes are super comfortable. I've bought at least a dozen pairs in the last 10 years and they always have the same great fit, same comfort, and same durability. I will keep on buying these shoes until they discontinue the line!"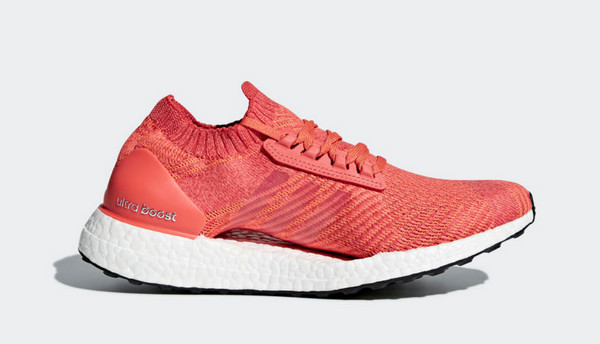 Adidas Ultraboost X Sneaker ($126, originally $180)
These Adidas running sneakers move and flex naturally with your foot and were designed with motion capture technology to give you an overall better fit. The upper feels like a sock on your foot and is comfortable and adaptable. The midsoles have ample energy-returning cushioning and support.
Promising review: "Easily the most comfortable shoe I've ever placed on my feet! I have collapsing arches as well as narrow heels and these give amazing support and hug the foot perfectly! Will definitely be purchasing more again!!"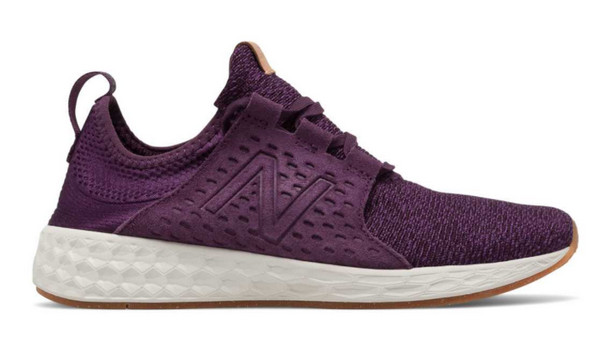 New Balance Fresh Foam Cruz Sneakers ($79.99)
These lightweight running sneakers by New Balance have a super soft mesh upper and superior heel cushioning for comfort. The slip-on style sneaker will cradle your foot with every step, using its foam engineering precision cushion.
Promising review: "I bought my first pair in the light grey with sea salt and gum and I absolutely love this color combo. I want them in every color! I went off some reviews that said to size half a size up so I purchased an 8. However, I wish I went with a 7 1/2 because there's quite a bit of extra room in the toes that can sometimes irritate me. I should've returned them for the smaller size but I wanted to wear them right away because they are so nice looking. I also really like the gum sole, they have a nice grip in the gym."
For more gym attire, check out the best patterned workout leggings under $50 on SHEfinds.com!
SheFinds receives commissions for purchases made through the links in this post.