Few things have an impact on both your bridal look and the wedding décor as beautiful blooms. Each year brings a new crop of exciting trends, and 2017 is no different. The coming year will see couples stepping out of the box and choosing arrangements that are sure to wow their guests. Need some inspo? Take a look at these eight trends we can't wait to see.
[Photo: Style Me Pretty]
Pops of Color
Brides are opting for softer color palettes with creams, grays and plenty of greenery, and then pops of color are incorporated throughout (deep pinks, reds and purples are popular) rather than a full-color bouquet, says Melissa Cook of A Delicate Petal.
[Photo: Ryan Ray Photo]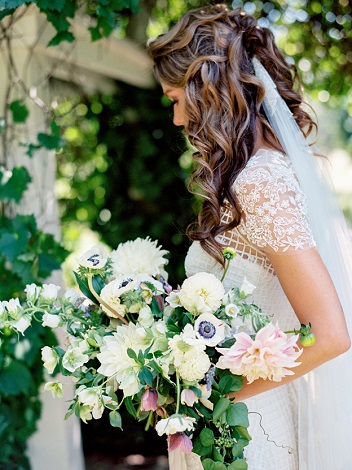 Top Blooms
Peonies, anemone, ranunculus, garden roses and spray roses are top choices for 2017, says Cook.
[Photo: Ryan Ray Photo]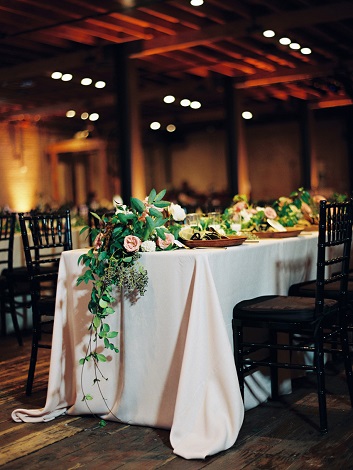 Think Beyond Flowers
An exciting trend is incorporating plants, vegetables and fruit into centerpieces, says Jyl Deering, Chancey Charm Boston Wedding Planner. "It fills space, is less expensive and adds fun texture and an unexpected surprise for the guests at the table!"
[Photo: Ryan Ray Photo]
Succulents
Couples are planning on replacing flowers with succulents because they last longer and can be replanted, says Sutisa Spellman of Pechanga Resort & Casino. "A lot of brides like the idea of having something from their wedding they can plant after the fact and nourish for growth. It's a reminder of the couple's love and marriage."
Natural Elements
"A few of our brides are choosing to include natural décor within their flower décor and arrangements," says Spellman. "For example, pine cones, rocks, sticks, and leaves, etc. It's beautiful, subtle and earthy—not to mention, cheaper too!"
[Photo: Ryan Ray Photo]
Over-the-Top Installations
Couples will be bringing in the wow factor with reception installations, says Marilisa Martel Schachinger of Martel Event. "Think entire tent ceilings draped in hanging greenery or reception band backdrops with flowers from floor-to-ceiling running the length of the stage."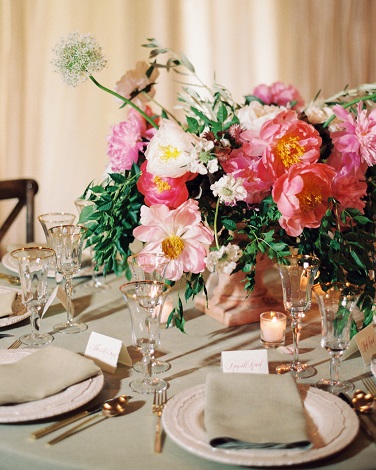 Less Formal Designs
"The number one style trend I'm seeing are looser and less formal designs for winter, and I believe we will see more of the same for spring," says Andrea Ancel, lead floral designer for FTD. "Whether you want all roses, or a gorgeous mixed arrangement / bouquet with a variety of bloom types the look is all about layers, lengths and cascading."
[Photo: Ryan Ray Photo]