Nordstrom is the one-stop shop for all things fashion, beauty, and home. There's never a shortage of sandals or exotic-sounding facial serums to get your hands on, and they're all listed at the best prices! No matter how big of a Nordstrom-expert you may think you are, there are a few things about this stand-out department store you probably don't know. We're sharing 6 things you never knew about Nordstrom, here!
[Photos: Shutterstock]
Believe it or not, Nordstrom began as a Seattle-based shoe store in 1901. Today, it's the leading specialty retailer based in the United States with over 349 stores in 40 states.
Nordstrom continually reinvents the department store experience with unique concept shops, pop-ups, and collaborations. Earlier this year they launched [email protected] with Gwyneth Paltrow, and have worked with other brands like Gentle Monster and Nike to create concept spaces in the past.
Did you know Nordstrom has been hosting their Anniversary Sale every year since the 60's? It's true! This annual two-week event makes luxury items accessible to all shoppers by offering items from some of the best brands in the industry at unbeatable prices.
With the Nordstrom Rewards Program, you get rewarded for shopping. It's free and easy to become a member, and you can earn points on purchases from both Nordstrom and HauteLook. For every 2,000 points you earn, you'll get $20 off your next purchase. If you haven't signed up for Nordstrom Rewards, what are you waiting for?
Nordstrom gives back! The company's give-back brand, Treasure&Bond, donates 2.5% of sales to non-profit organizations that help empower the youth. Since 2014, Nordstrom has generated $1.4 million in donations through Treasure&Bond sales.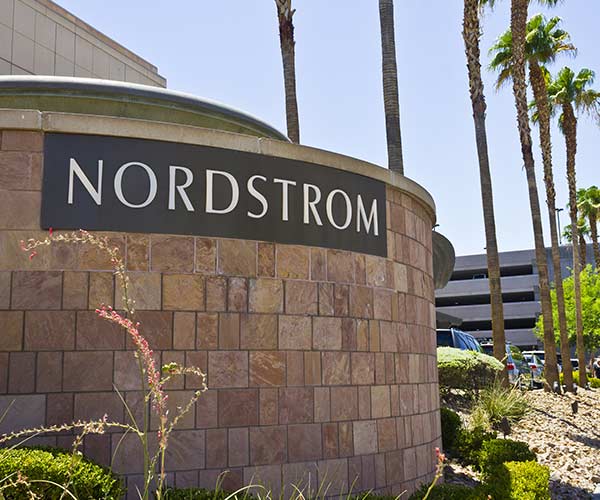 We know how easy it is to spend all day browsing racks in Nordstrom, but don't forget about Nordstrom Rack! Nordstrom Rack carries items from Nordstrom and Nordstrom.com but offers everyday savings of 30-70% off regular prices. What's more? You can shop these amazing deals on NordstromRack.com or use Nordstrom Rack's convenient mobile checkout system in stores.