Not that there's a limit to the number of jackets you can buy, but isn't there usually one you're crushing *hardest* each fall? It's usually a trendy piece--something that will make you feel instantly cool every time you slip it on. It probably contains the word "moto" or "embellished" or "distressed." You likely saw it in the pages of a fashion mag, or on one of your most stylist friends. If you haven't found "the one" yet, we've got some incredible inspo for you: 9 top fashion editors opened up their shopping carts to share the one jacket their most obsessed with this year. Click through the slideshow to discover them all.
Laura Lajiness, Senior Fashion Editor, The Zoe Report
"The glossed effect is a major trend in outerwear this fall, and I've had my sights set on this crocodile-effect trench by The Attico. Though a major splurge, I'm able to rationalize the spend thanks to the timeless and versatile silhouette. I can opt to dress up a T-shirt and jeans or play up its elegance as a complement to eveningwear."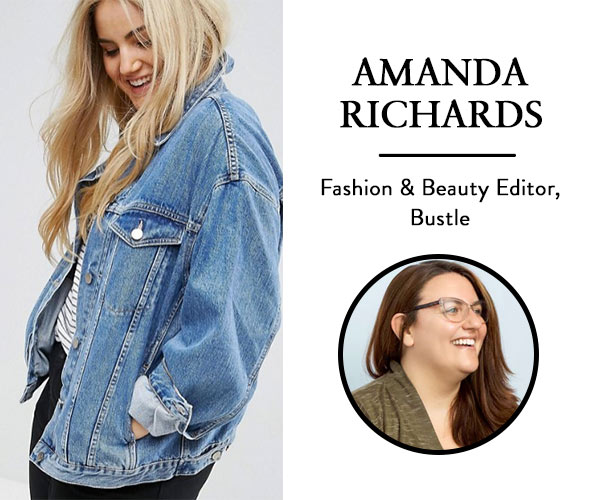 Amanda Richards, Fashion & Beauty Editor, Bustle
"I'm obsessed with this ASOS Curve denim. It's super hard to find plus size stuff that's trendy, and this jacket fits oversized and boxy — super 90s, like what I've been seeing around for fall. I got it one size up so it's even more oversized, and it's incredible!"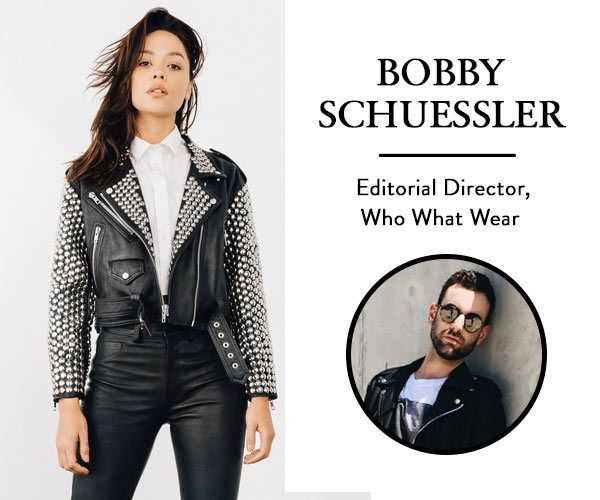 Bobby Schuessler, Editorial Director, Who What Wear
"Ever since Hailey Baldwin first stepped out in this embellished leather jacket from LA-based line Laer, I haven't been able to take my mind off of it. It's the perfect update to the classic moto style—a must-have for fall."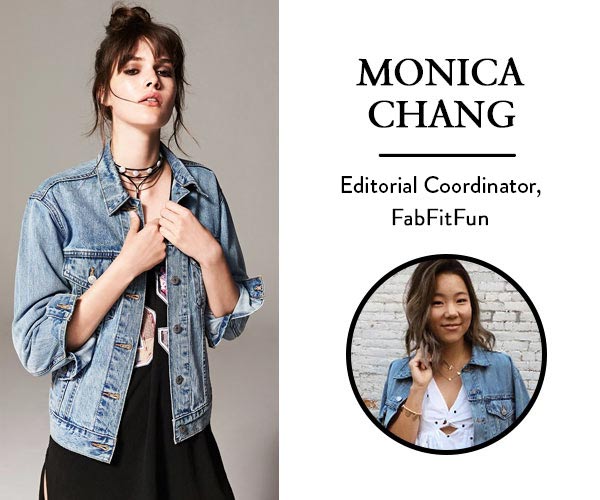 Monica Chang, Editorial Coordinator, FabFitFun
"Oversized denim jackets that look like you took it straight out of your boyfriend's closet are such a staple piece that can be worn season after season. For me, I like that it adds a nice grungey feel to my more minimalist/bohemian-esque outfits. Plus, denim is so versatile and easy to style – it can be worn over a dress during the summer or layered with sweaters and turtlenecks in the colder seasons."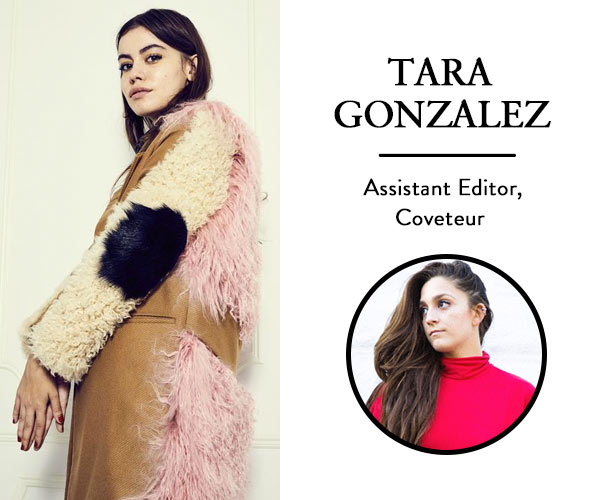 Tara Gonzalez, Assistant Editor, Coveteur
"I don't think Sandy Liang ever made a jacket I didn't want desperately; she somehow finds a way to elevate every kind of coat (puffer, leather moto, fleece) to something no one has ever seen before. Her Mingo Coat is amazing because it looks just like a structured overcoat...until you realize the back is covered in the dreamiest pink shearling. If I could I would (literally) turn my back on everyone while wearing it and I'm pretty sure they'd all be doing double takes."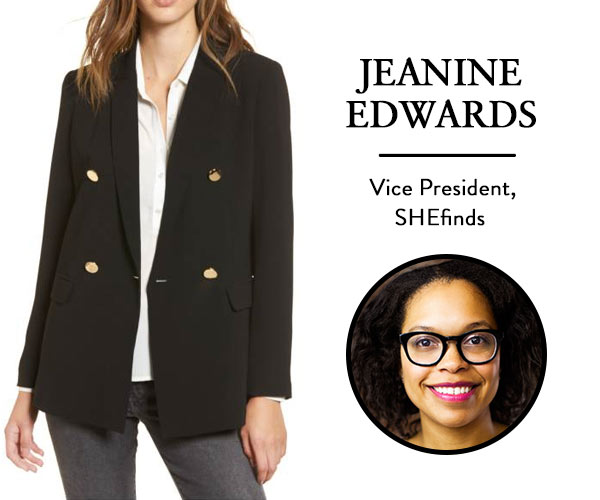 Jeanine Edwards, Vice President, SHEfinds
"I want an amazing blazer so I can put off wearing an actual coat for as long as possible. This one is oversized so I can layers sweaters underneath but not completely shapeless. Also it's under $100!"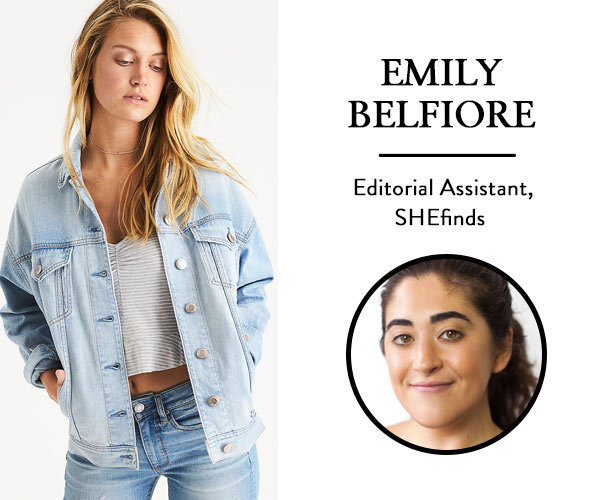 Emily Belfiore, Editorial Assistant, SHEfinds
"I love a good denim jacket, and when I saw this Denim Boyfriend Jacket from American Eagle, I became instantly obsessed with it. The wash is lighter than most denim jackets out there and it's so versatile, so you can definitely pair it with what's in your closet now -- or whatever stylish finds you're already planning on buying for fall this year!"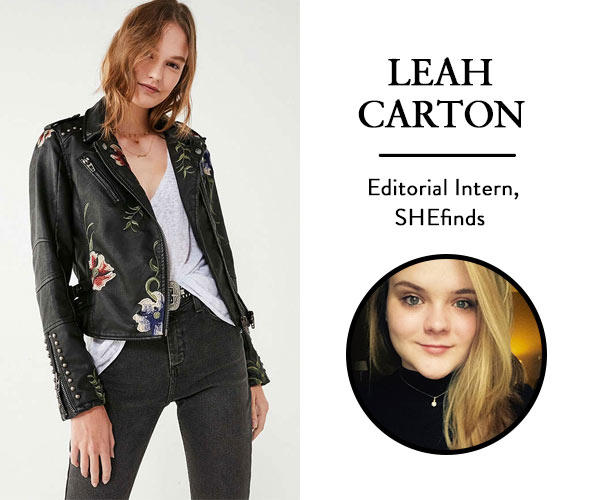 Leah Carton, Editorial Intern, SHEfinds
"I've been eyeing this floral embroidered leather jacket from Urban Outfitters for awhile now. I love when simple staple pieces, like denim jeans or a leather jacket, become completely different thanks to unique embellishments or embroidery. This UO jacket would be perfect for fall since it would add extra style to my basic outfits while keeping me warm. It's definitely a new take on your typical leather jacket but I'm in love with it."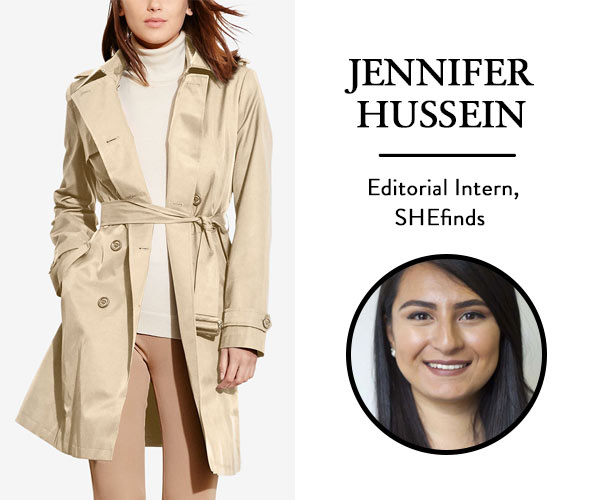 Jennifer Hussein, Editorial Intern, SHEfinds
"Trench coats are my biggest obsession for the fall, especially for windy or rainy days. But, sometimes they can get a little pricey. Quality is definitely the most important factor for me, but finding something within my budget is also a deal-breaker. That's why I'm so obsessed with this Lauren Ralph Lauren trench coat: it's lightweight and perfect for those brisk fall days, and it's just $100! My favorite color is cranberry, since darker colors are an essential for fall, but they have 4 great shades (and sizes!) to choose from."