Using Siri and other voice control software makes so many areas of our life more easy. But does it come with a risk? Of course, tech experts say. What are they??
Ask For Medical Advice
"Just as we are told to never Google medical issues online and to actually see our doctors if we come down with anything more than the common cold, as to actually receive treatment and to not scare ourselves into thinking we have pneumonia rather than the flu, most of us don't know asking Siri for medical advice can be even more risky," Beverly Friedmann, content manager at Reviewing This, tells us.
"When you're asking a question about healthcare concerns, if you must turn to technology, it's best to use a regular Google search. Voice systems are far from perfect, and when it comes to complex medical terms or help, Siri is particularly bad at picking up healthcare information, access to crisis lines, and responding to any questions related to medical services."

TL;DR? "When in doubt, Google. When in crisis, dial 911!"

READ MORE: 5 Things You Should Delete From Your Phone RIGHT NOW, According To Tech Experts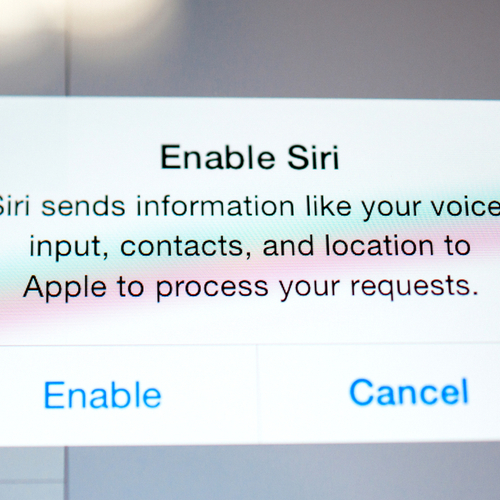 And you should be concerned about your data, as well. "While a common conception is that Apple is always "listening" to you through Siri, this is not necessarily true. What is of concern are the apps on your iPhone that could be collecting your user data from your microphone," Danielle Radin, trained in digital forensics through the Carnegie Mellon Software Engineering Institute tells us.

"If apps are compliant with Apple guidelines, there will be a visual cue indicating when they are doing this, but Apple said last year they can't always monitor every app in the store.