Amazon's skincare selection is filled with so many incredible anti-aging products, which includes everything from serums and cleansers to moisturizers and face masks. But, despite its extensive offerings, Amazon shoppers can't stop buying this anti-aging moisturizer. It's so good that it's being dubbed as a "miracle" cream for wrinkles–it's Revision Skincare's Nectifirm moisturizer!
This award-winning neck cream contains plant extracts, antioxidants and unique biotechnological blends that work cohesively to create a smoother, younger-looking neck. This formula has been proven to reduce the appearance of rough, crepey skin, making it a perfect product for those experiencing loss of firmness and elasticity.
Check out the reviews:
"I have been using this cream for close to 5 years now and it has been really good at keeping my neck firm and sag-free (I am in my 60s). I see the difference in the elasticity of my skin when I don't use it or run out. There magic in this cream." – victor
"I have used this product since my dermatologist put it on the shelf. That was about 8 years ago. I've tried other, cheaper products but Nectifirm is the best. I've ben purchasing it from Amazon for several years and have never been disappointed! It's worth the money and this jar will last at approximately 3 months. I'm not young. Over 60 and it works." – bc60
"I originally purchased this from my dermatologist (for a much higher price). I'm 47, and have always taken excellent care of my skin, but my age is starting to show. After a month I noticed that the dryness had decreased and my neck had 'tightened up.' I would recommend this to anyone who wants to fight off turkey neck!!!!" – Lindsey Grogan
TRY IT NOW: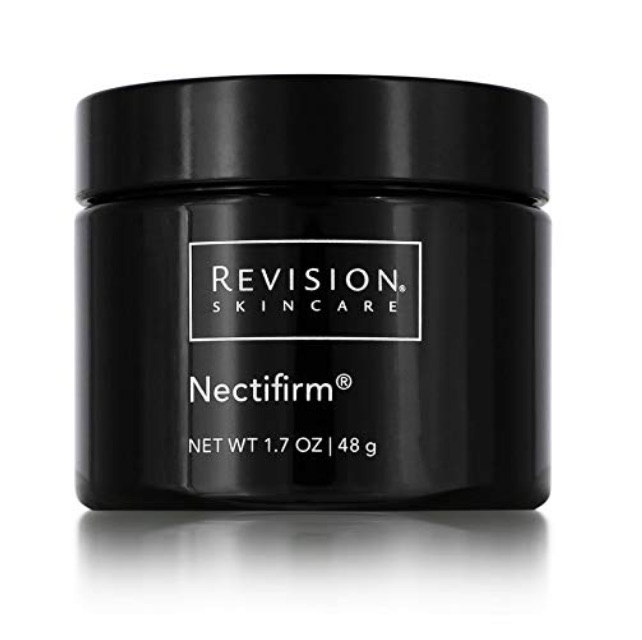 Revision Skincare Nectifirm ($92)
SheFinds receives commissions for purchases made through the links in this post.