Finding the right product for your skincare concerns is not always an easy feat, especially if you have mature skin. Sephora is home to countless anti-aging skincare products, but it looks like everyone can't stop raving about Youth To The People's new Adaptogen Deep Moisture Cream. The moisturizer is powered by adaptogenic herbs and mushrooms, which work together to improve dryness and uneven tone while also reducing the appearance of fine lines and wrinkles. It's no wonder that people are already calling it the best moisturizer for wrinkles and dry skin!
The Best Moisturizer For Wrinkles And Dry Skin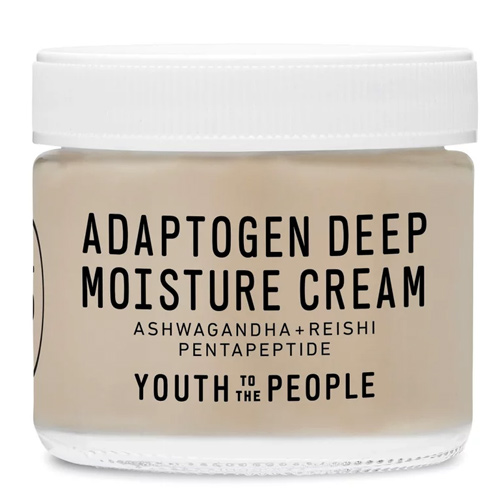 Youth To The People Adaptogen Deep Moisture Cream ($58) 
This deeply moisturizing cream is especially good for dry skin types. Adaptogenic herbs and mushrooms calm the skin when faced with daily stressors like UV rays and environmental pollutants. Pentapeptide calms the stress reaction in sensitive and irritated skin.
How To Use The Best Moisturizer For Wrinkles And Dry Skin
Not only is this new moisturizer loaded with skin-healthy ingredients, but it's also extremely easy to incorporate into your exisiting skincare routine. It's suggested to apply the Adaptogen Deep Moisture Cream on cleansed skin in the morning and night after using an oil or serum. It also works well on its own if your skin is in need of some hydration, too!
Check Out What People Think Of The Best Moisturizer For Wrinkles And Dry Skin
The Adaptogen Deep Moisture Cream just came out and it's already being met with positive reviews on Sephora.com. Check out what people are saying about it in the Review section and why they've given this moisturizer a 5-star rating:
"Highly recommend this product! It is super light weight, while still hydrating the skin. It doesn't make your face oily and it has a nice subtle smell in the beginning but vanishes in a few minutes. Worth the money!" – pgodoy
"I've been using this cream every day and night and I'm just amazed at how soft and smooth it makes my skin feel. I have oily to normal skin so I am usually weary of moisturizers that are thick and leave my face feeling greasy, but this one is light and leaves my skin feeling great! I am eager to try more youth to the people products!" – AlyssaMJ
"LOVING this cream!!! I have oily/normal combo skin and I like to use this moisturizer when I'm feeling dryer. The skins sucks it in and feels soft with out feeling greasy. Looks lovely under makeup and makes my skin feel supple and moisturized. I will always keep this one in my rotation! Can't wait to try more from this company." – xoxojz
Find More New Products Like The Best Moisturizer For Wrinkles And Dry Skin
Looking for more new anti-aging products with great reviews? Check out some of Sephora's newest arrivals below: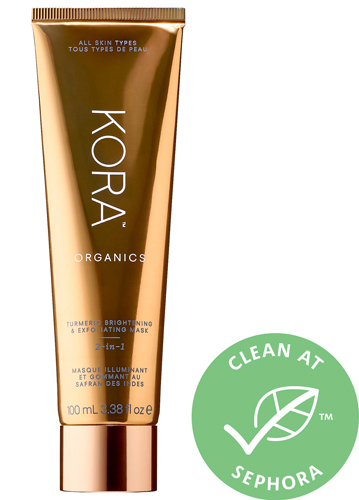 KORA ORGANICS Turmeric 2-in-1 Brightening & Exfoliating Mask ($48)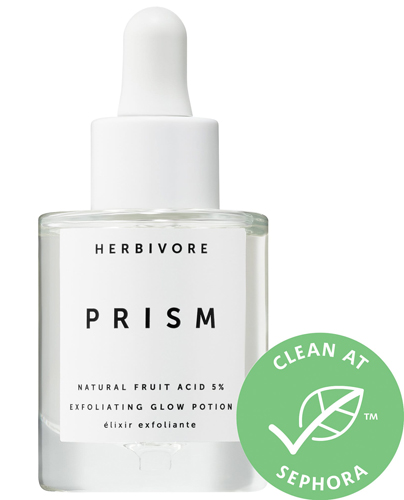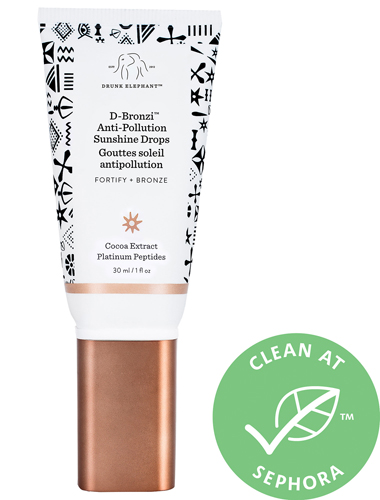 DRUNK ELEPHANT D-Bronzi™ Anti-Pollution Sunshine Drops ($36)