Everyone knows to go to beauty retailers like Sephora when they want new and effective skincare products, especially when it comes to moisturizers. After all, they have countless different brands and formulas available, each designed with industry-leading ingredients and technology. But, most of them are expensive, like, really expensive. If you look hard enough, you'll find some cheap Sephora skincare products, like The True Cream Moisturizing Bomb Deco. This moisturizer costs $22 and has a 5-star rating on Sephora.com–that's how you know it's good!
Cheap Sephora Skincare Products
It's From One Of The Most Affordable Sephora Brands!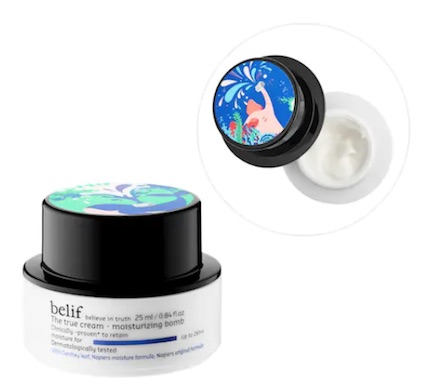 belif The True Cream Moisturizing Bomb Deco ($22) 
The True Cream Moisturizing Bomb a bestseller from belif, which is one of the most affordable Sephora brands available! This moisturizer delivers intense hydration to dry skin to help it become more supple, smooth, and deeply nourished. It's perfect for those who are experiencing dryness and loss of firmness and elasticity. This is a limited edition version of belif's top-rated True Cream Moisturizing Bomb and features a decorative illustration on the lid.
Not only is this formula effective, but it's designed to be fast-acting and deliver results almost instantly. It's clinically proven to provide up to 26 hours of moisture with its unique blend of apothecary herbs, including comfrey leaf, a powerful hydrating agent.
belif True Cream Aqua Bomb Review
Here's What Sephora Shoppers Are Saying About This Affordable Moisturizer:
"I purchased this on a whim when I was checking out. my skin is combination with dry patches on my cheeks and very oily in my t-zone. This stuff feels so nice on my skin, but it does take a while to fully absorb. It would probably be best as a night cream, but it does help my foundation to look great due to how supple my skin is after using this product. I'll definitely be repurchasing this in a full size once this is all gone." – SimplyBold
"This moisturizer has been a game changer for me. I have really dry skin and when I asked the worker at Sephora, she highly recommended this one. Absolutely love this moisturizer! Within a week, I had no dry patches on my face. Would definitely recommend this!" – jcabero
"HIGHLY IMPRESSED WITH THIS CREAM. GREAT SMELL AND IT ABSORBS EASILY INTO YOUR SKIN. DOES A GREAT JOB MOISTURIZING BUT NOT OVERLY THICK." – tink0909
Find More Cheap Sephora Skincare Products That Will Transform Your Skin
Looking for even more cheap Sephora skincare products? Check out some other affordable bestselling moisturizers from belif here:
Belif The True Cream Aqua Bomb ($38)
Belif Peat Miracle Revital Cream ($58)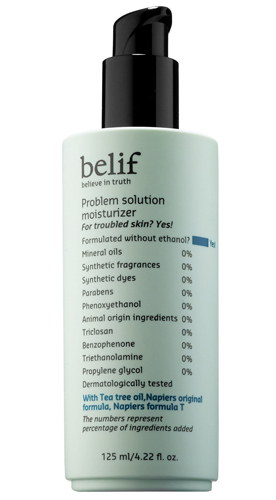 Belif Problem Solution Moisturizer ($38)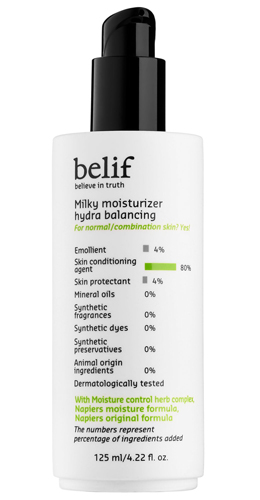 Belif Milky Hydra Balancing Moisturizer ($38)