Summer sales are nothing new. In fact, we love the month of August because that's when our favorite stores reveal when they're epic summertime deals and discounts will happen. One store that's been killing the summer sale shopping game is H&M. The popular brand has already had several end of season deals online and in-store, including their most recent epic Summer Clear Out Sale, and now they're back with an even better way to save. H&M is offering up to 50% off all of its new arrivals in-store and online for Women's, Men's, and Kids, which means there are about hundreds of newly-discounted chic and trendy pieces waiting to be bought. The only problem is that the sale is ending today (8/18) and the prices will go back up starting tomorrow (8/19).
Well, what are you waiting for? It's time to shop! We did most of the shopping for you and pulled some amazing clothes from H&M's current sale. Keep scrolling to see what we picked and definitely make sure to take a look at their entire site to see what other pieces are on sale from their New Arrivals section:
Satin Camisole Top ($14.99, down from $24.99)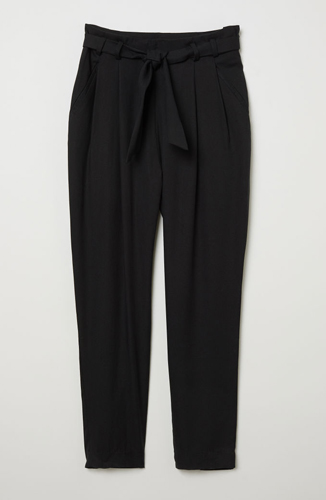 Lyocell Paper Bag Pants ($19.99, down from $34.99)
Vintage Slim Ankle Jeans ($22.99, down from $29.99)
V Neck Blouse ($17.99, down from $29.99)
Sleeveless Jumpsuit ($19.99, down from $29.99)
Fine Knit Dress ($19.99, down from $24.99)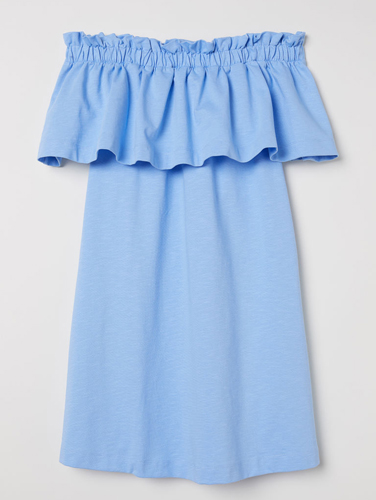 Off the Shoulder Dress ($19.99, down from $29.99)
SheFinds receives commissions for purchases made through the links in this post.