Sticking to budget-friendly foundation options shouldn't mean compromising the ingredients you're putting on your skin. Luckily, there are many affordable drugstore foundations formulated with natural ingredients and key vitamins to ensure a healthy base for your beauty routine.
These six affordable foundations will guarantee you healthy, beautiful skin along with ingredients you can feel good about: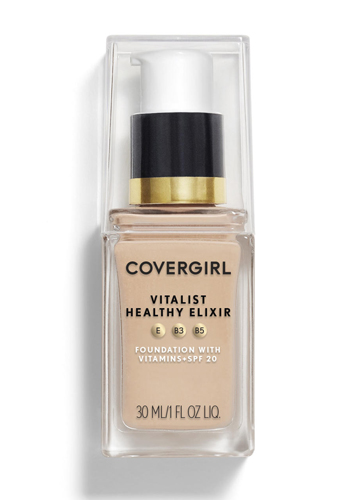 COVERGIRL Vitalist Healthy Elixir Foundation ($11.99)
Key Benefits:
- Vitamin-infused formula with a special antioxidant and vitamin complex.
- Super hydrating and light enough for buildable coverage.
- Minimizes the appearance of oily shine.
Promising Review:
"I could've saved so much money if I just bought this awhile ago. I've seen youtubers raving about this, but I tend to go for high end foundations. I have to say this performs better than any high end foundation that I have! Run to get this.. you will not be disappointed!!" - Karly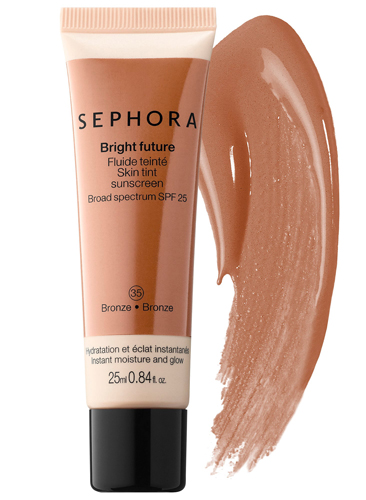 SEPHORA COLLECTION Bright Future Skin Tint Broad Spectrum SPF 25 ($9, down from $18)
Key Benefits:
- A lightweight formula blended with lemon extract to improve complexion and rice peptides to allow the skin to breathe
- Has Vitamin E and Shea extract, which are both known for their powerful antioxidant properties.
- Offers buildable coverage without irritating phthalates.
Promising Review:
"It's a perfect in between from no.make.up and complete makeup. I love the way it looks on my skin it does not cling or sink into any of my texture. I work in fast food and the fact that I can go to school with it on and then work an 8-hour shift and it still looks great with no shine is absolutely perfect!! I would recommend it to anyone."- Allison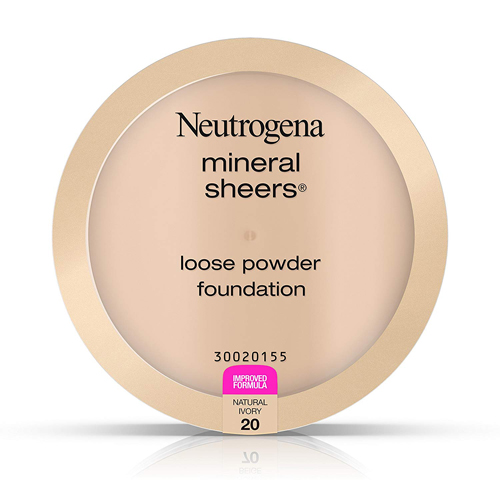 Neutrogena Mineral Sheers Loose Powder Foundation ($9.99, down from $11)
Key Benefits:
-Contains naturally derived minerals, plus vitamins A, C, & E to promote skin health
- Formulated without talc, fragrances, or dyes, making it perfect for sensitive skin.
- Helps to enhance skin tone and clarity while covering up redness.
Promising Review:
"I absolutely LOVE this product! It covers well, feels so light, lasts ALL DAY, blends perfectly, and I always forget it's even there! I was so skeptical about buying this at first because it was so cheap compared to bare minerals (sometimes 1/4 the price on Amazon) and I didn't think it would work as well due to the price alone. Well, it worked just as good and it is now my go to foundation! I have been wearing it everyday for 9 months now and have had absolutely NO skin issues." - Bee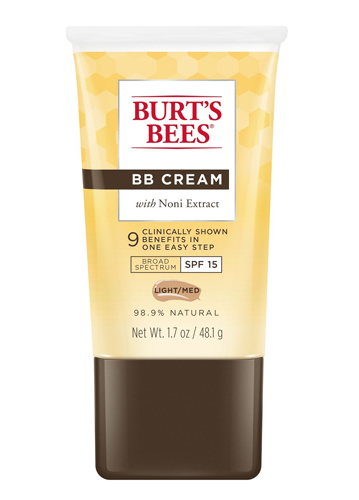 Burt's Bees BB Cream ($8.99)
Key Benefits:
-Makeup and moisturizer in one mineral-rich, natural formula.
- Reduces the look of fine lines and wrinkles.
- Formulated with antioxidant-rich Noni extract to boost the appearance and tone of your skin.
Promising Review:
"I've been searching for that perfect coverage for my skin! I have large pores and skin that can't make up its mind about whether it's dry or oily. I was using Bare Minerals BB cream before I ordered this product, I'm returning the Bare Minerals. This is an amazing product. I've been told my face looks fresh and natural!"- Jessica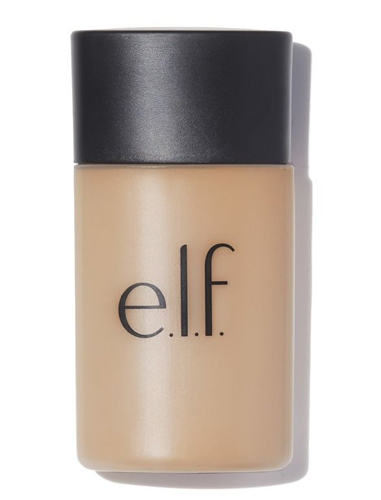 e.l.f. Acne Fighting Foundation ($6)
Key Benefits:
- Infused with salicylic acid, witch-hazel, and tea tree oil.
- Formulated with soothing aloe to fight redness while providing coverage.
- A cruelty-free and vegan foundation.
Promising Review:
"I've tried so many high-end foundations that I spent tons of money on and I finally decided to give this a try because I was experiencing some breakouts on my chin and I needed a foundation that I can wear when I get little breakouts and still look bomb while fighting the acne and I noticed the blemishes on my chin were noticeably way smaller! And some even completely gone! I highly recommend this. " - Alexis
BH Cosmetics Naturally Flawless Foundation ($4.75, down from $9.50)
Key Benefits:
- Contains hyaluronic acid to keep your skin hydrated and youthful.
- Ultra-lightweight coverage and buildable formula.
- Available in 24 shades, to ensure a perfect fit.
Promising Review:
"I love this foundation, it's a perfect match for my skin & is full coverage!" - Sydnee
SheFinds receives commissions for purchases made through the links in this post.