Getting a good night's sleep isn't effortless for everyone. And when you've gone a few nights without a quality and expert recommended seven to nine hours of sleep, you feel it.
"Sleep services all aspects of our body in one way or another: molecular, energy balance, as well as intellectual function, alertness, and mood," says Dr. Merrill Mitler, a sleep expert and neuroscientist at NIH. "Loss of sleep impairs your higher levels of reasoning, problem-solving and attention to detail. The fact is, when we look at well-rested people, they're operating at a different level than people trying to get by on 1 or 2 hours less nightly sleep."
There are a few simple tricks for the best sleep of your life that are simple to try, require few or no products, and can make the difference between waking up feeling groggy and feeling refreshed, invigorated, and ready to take on the world. The next time you have trouble sleeping, try these simple tricks for better sleep.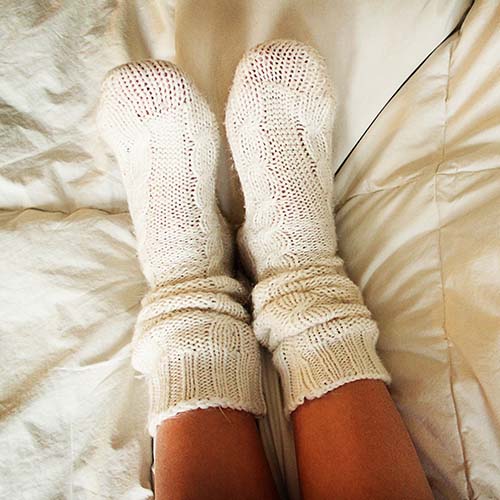 Wear Socks To Bed
There's probably no better resource on sleep than the National Sleep Foundation, and if experts at the organization say it's better to wear socks to bed, we'll believe them.
When you warm up your cold feet with a pair of toasty socks, your blood vessels become dilated and heat is more easily redistributed throughout your body. This sends your brain the message that it can relax and is ready for sleep.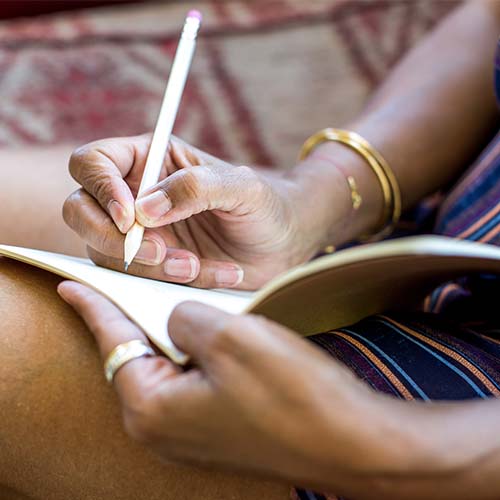 Make Lists To Ease Anxiety
One of the reasons some of us are up all night is because we can't turn our brains off. Every time we try to relax, we feel overcome with anxiety because we keep thinking about all of the tasks we have to complete the next day. This simple trick will help:
Get up out of bed and grab pen and paper. Make a list of all of the worries you are experiencing. List your responsibilities for the next day and number them in order of importance. Having goals in mind that are realistic and achievable should ease your mind and help you relax. And everything looks better — and less frightening — on paper then it does in your mind.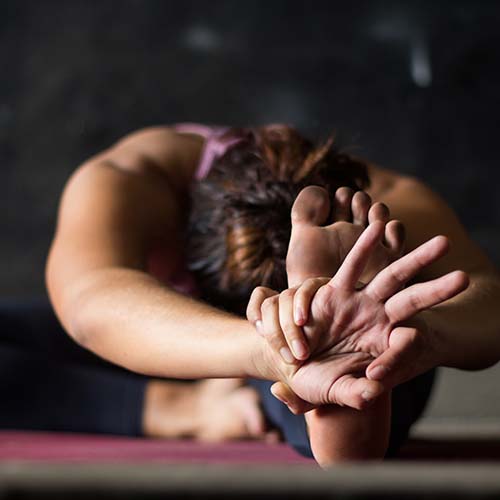 Exercise
Exercising before bedtime can help lull you to sleep — but only if you're following a few important rules. According to the National Sleep Organization, the ideal time to exercise, especially if you're doing cardio, is in the morning or afternoon. Aerobics elevates your body temperature for four to five hours before decreasing your core temperature and sending a signal to your brain that it's time to rest — something to keep in mind if you exercise at night.
When in doubt, save strenuous workouts for early in the day and rely on yoga, stretching, and light pilates a few hours before bedtime.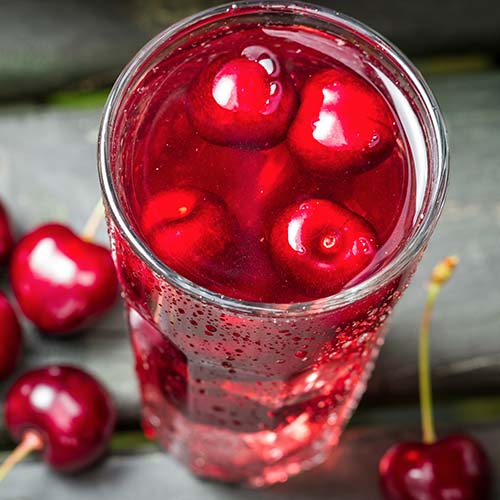 Drink Cherry Juice Before Bedtime
You've heard plenty about the relaxation benefits of chamomile tea, but here's a new sleepy time beverage choice that's backed by science: tart cherry juice. According to studies, antioxidant-rich cherry juice elevates your body's melatonin levels, which in turn promotes sleep. Study participants who experienced insomnia showed incredible improvements in their sleep after drinking tart cherry juice in the morning and before bed for two weeks.
It's certainly worth a try — and it doesn't hurt that cherry juice is delicious.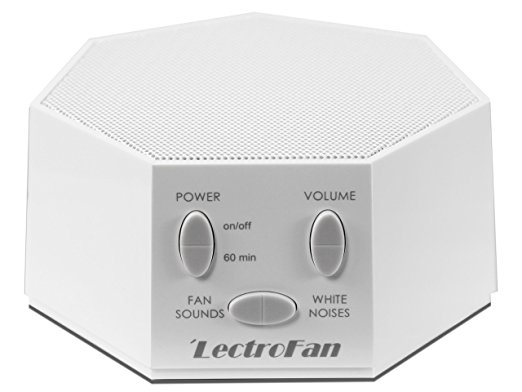 Run A White Noise Machine In Your Bedroom
White noise works by canceling out background noises that can keep you awake — like traffic outside or even the persistent ticking of a clock. There's "limited science" to prove white noise benefits sleep, reports Prevention.com, but some sleepers wouldn't dream of settling down in bed without a white noise machine — and, hey, it works for babies and toddlers, so there's something to it.
This white noise machine stands out above most others. It features 20 non-looping fan and white noise sounds and has a sleep timer.
For more tips on sleep, check out You should be sleeping on your left side and Here's why you should never sleep without socks on at SHEFinds.com.
Photos: Shutterstock
SheFinds receives commissions for purchases made through the links in this post.