Winter is coming, and it's coming fast. But, us fashion girls know that a new season means that it's time for some new shoes. Thankfully, UGG is here to help! The iconic boot brand is treating shoppers to an amazing deal on its UGG Closet Exclusive collection. You can get up to 50% off on these select styles – and trust us, you do not want to sleep on this incredible sale...
[Photos: ugg.com]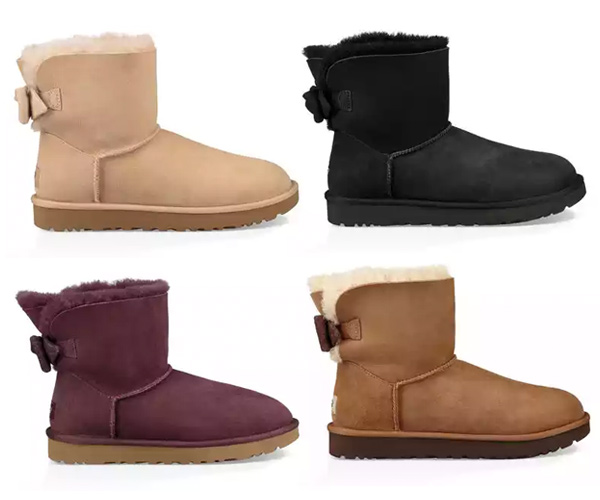 The UGG Closet Exclusive sale is happening now through Mon. Nov. 13 on boots and sneakers for Women, Kids, and Toddlers. Seriously, these styles are so cute that you're going to want them in every color! For women, you can get 30% off on the Mini Brigette Bow boot, which is available in four colors: Black, Chestnut, Driftwood, and port, and the and Short Brigette Bow boot, which is available in Black, Chestnut and Shipyard Blue.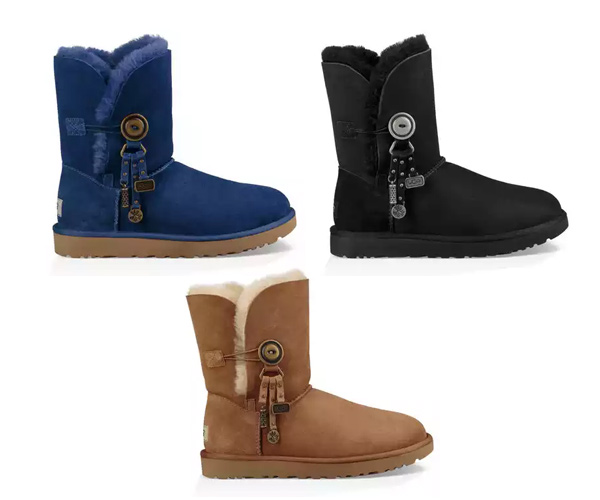 There's also a pretty sweet 30% discount on the Azalea boot, which features a vintage Western-inspired buckle and comes in a gorgeous variety of colors, including Black, Chestnut and Shipyard Blue. You can get these boots for $128.99 now instead of their usual $185 price point.
If boots aren't your thing, there's also some pretty amazing sneaker options included in this deal. We predict that everyone's going to be sporting the Evera sneaker this season, especially because the style is 43% off right now! These stylish sneaks are available in three colors, Chestnut, Pewter, and Black, and are currently priced at $62.99.
Kids and toddlers are offered some fashionable options, too! Dress your kids in the warmest and chicest boots of the season with the kids' Juniper Confetti boot, which combines UGG's signature suede boot design with its cozy cable knit material. These boots are 30% off right now and you can get them for $76.99. Toddlers have the adorable Mini Bailey Bow Flowers II boots, which comes in three fun colors, Baby Pink, Navy, and Purple. Did we mention that they're 30% off and cost $76.99 now?
See, we told you these were some pretty amazing deals! Treat yourself to these beautiful and super cozy boots now at ugg.com! Or, buy a pair for someone special and get your holiday shopping done early!