Now that fall is almost here, everyone is ready to break out their most beloved autumn accessory: UGG boots! They're toasty warm and keep your feet cozy all day long, and are cute with basically any outfit. And now, they've got a major announcement!

What is it??
[Photo: UGG]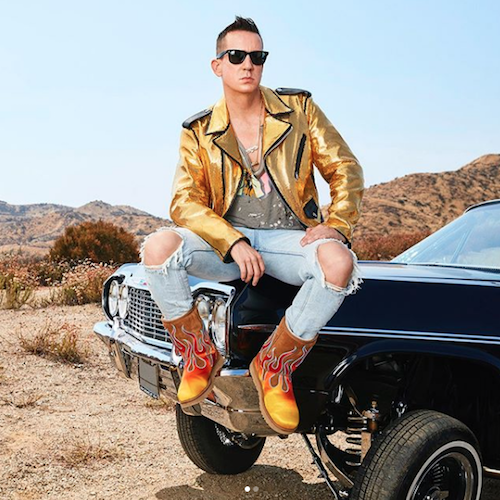 Moschino designer Jeremy Scott is teaming up with UGG on a limited-edition line of boots, just in time to make your holiday wish-list! Scott is putting his own modern, eye-popping twist on the classic boots, which drop on September 13 and will be priced $90 to $1,195.
What do they look like?
[Photos: Instagam]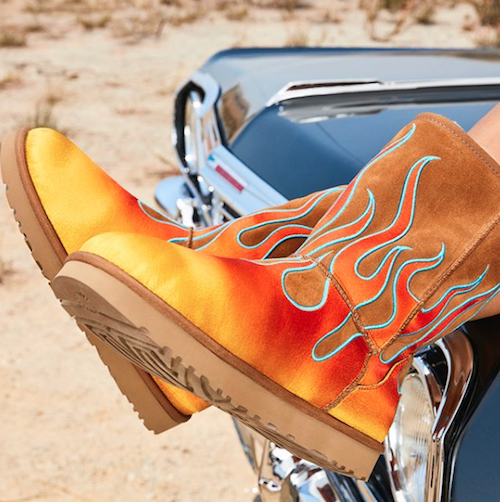 The boots are inspired by the "California spirit" and "Los Angeles pop culture through the year"--but they still remain true to the Classics. As Jeremy reveales, "I bought a pair of UGG Classic boots and fell in absolute love with them. I could not pass up the opportunity to do my own take on the classic boot."
Pictured: The UGG Classic Short Flame in Chestnut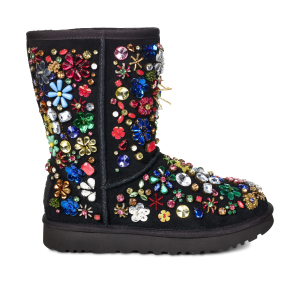 The collection includes 8 styles for men, women, kids and babies, and will be available exclusively at Just One Eye, IntermixOnline.com, Serenella, Chuckies and David Lawrence. We can't wait!

Pictured: UGG Women Classic Short Black Jeweled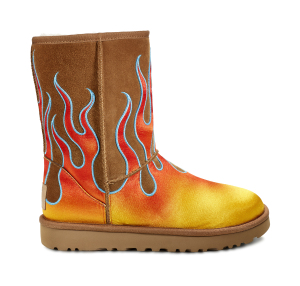 Scott's line isn't the only collaboration UGG has planned. "We are talking to a range of designers at the moment, either born in California or who have interesting stories to tell about what UGG has meant to them," Andrea O'Donnell, president of UGG, told WWD.
Wonder who else UGG has lined up for new collaborations? Stay tuned for more updates!