We didn't think this day would come so fast, but we're totally happy it did! Ulta's 21 Days of Beauty sale might be starting as soon as next week! The sale that runs 21 days long is beauty's biggest event of the year, with major price cuts on some of your favorite products. Considering the last 21 Days Of Beauty sale happened in March, you won't want to miss it this go-around.
According to Allure, the Instagram account Hotfire Makeup somehow got their hands on the Ulta Beauty sale flyer ahead of time and we're totally not mad. The leaked flyer has Ulta's 21 Days of Beauty Sale starting on Sunday, September 2 and running until Saturday, September 22. While these sale dates haven't been confirmed by Ulta, it wouldn't come as a total shock if the rumors are true. Between Labor Day Sales and back to school events, this is the perfect opportunity to shop for new supplies (aka makeup).
The 21 day sale offers beauty steals every single day. For one day and one day only, prices on some of our most beloved products are cut in half. The next day, sale items are swapped out and changed with new ones. That's right–new deals are added every single day.
Products by some of the best beauty and skincare brands on the market, like Urban Decay, Clinique, It Cosmetics, and Lorac are all included in the sale. You'll witness prices that seem way too good to be true–we're talking up to 50% off brand's most beloved items.
The Deals For Ulta's 21 Days Of Beauty Sale 2018 Are Going To Be Good
According to the flyer, this year's deals include discounts on brands like Becca, Tarte, Too Faced, Urban Decay, Stila, and MAC, just to name a few.
HotFire's Instagram caption read, "Here are some highlights of some of the deals: Too Faced Hangover Replenishing Face Primer ($17), Stila Cosmetics Smudge Proof Waterproof Eyeliner ($11), Becca Cosmetics Shimmering Skin Perfector Liquid Highlighter ($20.50), Buxom Cosmetics Plumpline Lip Liner ($9) MAC Cosmetics In Extra Dimension Mascara ($12), Cover FX Glitter Drops & Custom Enhancer Drops ($21-$22), Anastasia Beverly Hills Brow Definer Pencil ($11.50), and Urban Decay Cosmetics All Nighter Setting Spray ($16)."
Some Tips For Shopping Ulta's 21 Days of Beauty Sale
Since the deals are refreshed every day, you'll want to check Ulta's website every day, from September 1 through September 22. You don't want to miss anything good, obviously. If you plan on doing a little research on what products you plan to purchase ahead of time, make sure you read the fine print. Some items are only available for the discounted price online.
But wait, there's more! The sale gets even better. If you're a Diamond or Platinum card member, Ulta always offers free shipping. So to recap, you'll be able to cut 50% off of prices, plus save money on shipping. Amazing.
If you're not a Diamond or Platinum card member, you will need to pay for shipping on your beauty steals every day. Depending on how many days you plan to shop, it may be cheaper to just go to Ulta's store in person. This can save you a couple of bucks on shipping that can add up fast.
Don't forget to bring your Ulta Beauty rewards card with you to score additional points and discounts at the sale.
Shop A Few Of Our Favorites From Ulta's 21 Days Of Beauty Sale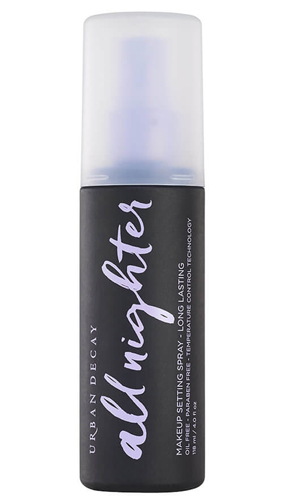 URBAN DECAY COSMETICS All Nighter Long-Lasting Makeup Setting Spray ($32)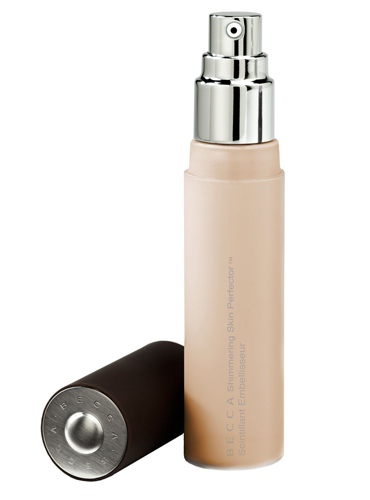 SheFinds receives commissions for purchases made through the links in this post.