Every beauty maven knows that Ulta's 21 Days Of Beauty Sale is the biggest event of the year. It gives loyal shoppers 21 days of incredible deals on the retailer's bestselling beauty products, but there's a catch. Every deal is unique and only lasts for one day. So, if you have a special product that you want, you better check out their Daily Beauty Steals Calendar to map out when you can get it.
The sale is well into its first week and today marks a special deal that's too good to pass up. Wednesday, March 21's goodies include 50% off Smashbox's Photo Finish Primer Water, 50% off Proactiv's Emergency Blemish Relief and the Skin Smoothing Exfoliator, and 50% off Pérsona's Identity Eyeshadow Palette.
Amazing, right? Let's get to know these amazing products a little better, shall we?
Smashbox Photo Finish Primer Water ($16, originally $22)
A good primer is hard to come by. That's why everyone's OBSESSED with Smashbox's Photo Finish Primer Water, which delivers instant moisture and radiance to the skin to provide flawless makeup application. It's formulated with electrolytes that awaken the skin and restore moisture, creating a soft look without adding extra shine. We love it because it's fast absorbing and can also double as a setting spray!
Proactiv Emergency Blemish Relief ($10, originally $20)
We love anything that costs $10 or less, and this Emergency Blemish Relief has been on our radar for quite some time. This spot treatment blasts unexpected blemishes using a powerful dose of microcrystal benzoyl peroxide, which penetrates deep into the pores and clears up any acne-causing bacteria.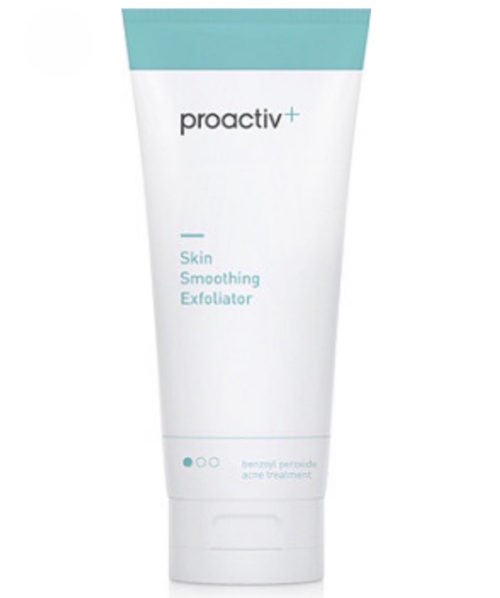 Proactiv Skin Smoothing Exfoliator ($20, originally $40)
Exfoliating is an important component in any acne-fighting skincare routine. This cleanser is formulated with microcrystal benzoyl peroxide to clear and prevent acne and also features tiny exfoliating beads and glycolic acid to reveal a clear, smoother complexion.
Pérsona Identity Eyeshadow Palette ($16, originally $32)
Need a new warm, neutral palette? Or, maybe you just want to add another gorgeous range of shadows to your growing collection? Either way, now is your chance to do so without spending a lot of money. Pérsona's Identity Eyeshadow Palette will help you achieve an effortless "soft everyday" look that can easily be transformed to "nighttime glam," all thanks to the palette's buildable-blendable formula. Choose between 6 buttery matte shades and 6 intense shimmers to get the perfect glam every time!
Looking for more amazing beauty and skincare products to try out? Check out which hydrating products your favorite celebrities swear by for younger-looking skin and our favorite natural drugstore mascaras at SheFinds.com!
[Photo: Shutterstock]
SheFinds receives commissions for purchases made through the links in this post.