Not to be too serious, but your foundation can make your break your entire makeup look. It's a very important step in your beauty routine–it is the foundation of all your other products, after all. Finding the right foundation can be a little tricky, let alone getting the correct application technique down pat. Is it best to use a brush or a makeup sponge? What about liquid versus powder formulas? All of these are valid questions.
Applying makeup is all about learning the insider tips and tricks and no one knows the industry better than celebrity makeup artists. There's a reason celebrities on the red carpet always look flawless: they have a team of professionals behind their entire look.
Shutterstock
According to Megan Luman, a celebrity makeup artists and Senior Editor at Mehron, if you want to transform your skin and look more youthful and radiant your foundation should be your new BFF.
Most people like to stick to the status quo and will do anything in their power to avoid using a foundation shade that is anything but a perfect match for their skin tone, however, Luman advises you to step out of your comfort zone.
Shutterstock
"One technique is to highlight and contour with 2-3 shades lighter and darker FIRST," said Luman. "It's okay to create harder lines because the next step is to use a foundation color that matches the skin and buff it in a circular motion."
Once you get past that initial fear, you'll find that the contrasting lighter and darker shades will help give your face more dimension and a naturally more defined bone structure.
Shutterstock
"By using a dual fiber brush (usually black and white bristles), blends everything together making the highlights and contours look like they are actually coming from the bone structure of the face, not the makeup," continues Luman.
Luman's favorite anti-aging foundation is the Mehron Celebre Pro HD Make-Up ($10.95).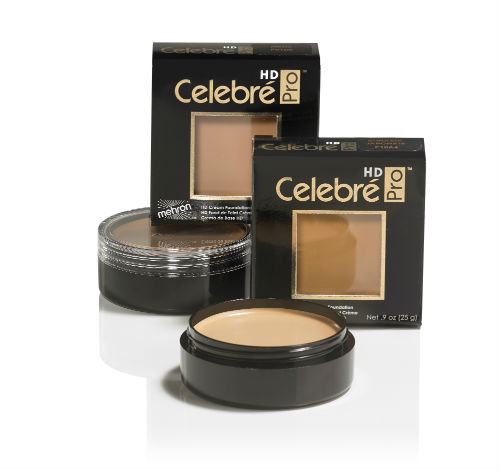 Mehron Celebre Pro HD Make-Up ($10.95).
SheFinds receives commissions for purchases made through the links in this post.