There is no one miracle cure that will help you lose weight and burn belly fat. But vitamins and supplements can help.
Doctors won't often prescribe a vitamin for belly fat loss because the key to burning fat involves a combination of factors, including diet, exercise, and lifestyle changes like reducing stress and getting more sleep.
But there are a few supplements that play an important role in weight loss — including the one anti-inflammatory vitamin you should be having every morning to get rid of stubborn belly fat.
Shutterstock
Magnesium

Magnesium is so important for healthy muscle function, plus it provides the energy you need for workouts and regulates blood sugar levels — all of which are crucial if you're trying to lose weight (or, you know, just be as healthy as possible).

A magnesium deficiency can even result in you losing sleep at night — literally.
Shutterstock
Magnesium is present in a wide array of foods including almonds, tofu, spinach, avocado, bananas, beans, brown rice, and even dark chocolate.

Given its widespread presence in foods, it may not be necessary to take a supplement and Dr. Bruce Bistrian, chief of clinical nutrition at Beth Israel Deaconess Medical Center and professor of medicine at Harvard Medical School, says its rare to have a magnesium deficiency if you eat a well-balanced diet.
Shutterstock
Still, there are exceptions to that rule.

If you suffer from a digestive disorder like celiac disease or chronic diarrhea, or if you take certain medications, your magnesium levels may be lower than others.

In these cases, it's important to consult a doctor first, before you start taking magnesium supplements.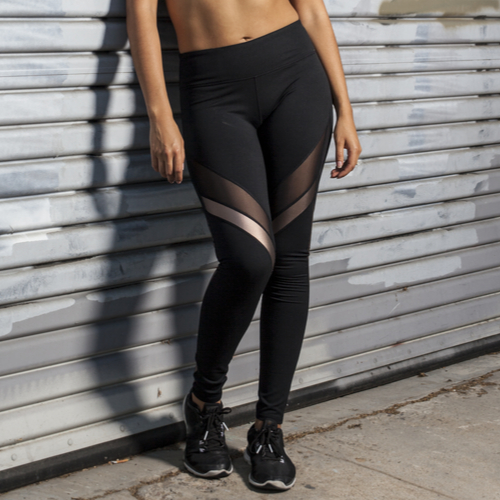 Shutterstock
Common signs of a magnesium deficiency include muscle twitches, fatigue and muscle weakness, unexplainable weight gain, high blood pressure, and irregular heartbeat.

Magnesium won't automatically make you lose weight or burn fat, but lacking it in your diet makes it harder to have the energy to work out and your body will have to work even harder to regulate blood sugar levels.

The NIH recommends 310 to 320 mg of magnesium each day — but be sure to consult with a doctor before you begin a supplement regimen.