There are some things in life we simply can't control. But the good news is that we can control how we respond to stress and anxiety—and that's half the battle of trying to win yourself a good day.
You aren't just working yourself up and clouding your judgment when you deal with chronic stress: you could be causing yourself a slew of physical issues like insomnia, hormonal disruptions that change your menstrual cycle, stress on your heart, and a weakened immune system that can lead to getting sick more often, according to Insider. Not to mention: walking around carrying the weight of stress on your back just feels terrible.
You deserve better. These four easy ways to reduce stress for a better day are simple, cost not a penny, and are effective. Start doing them today and, over time, your days will become sunnier.
1. Just Walk Away
Sometimes the quickest solution to relieving stress is to take a deep breath, throw on a pair of sneakers, and literally walk away from the situation to clear your head.
You may not have access to a beach or be able to sit and gaze at a green meadow, but your mental state will automatically relax when you remove yourself from a scene that's causing you stress.
There's even research that shows walking and moderate exercise resulted in lower stress levels among college students, according to the Annals of Behavioral Medicine.
Understandably, you probably can't go for a leisurely walk in the middle of the workday but a five minute break to stroll the lobby newsstand is good enough.
2. Exercise
Just as walking is good for stress levels, so is more vigorous physical activity like running, dancing, or throwing on a YouTube HIIT workout and sweating in your living room. Exercise raises endorphins (aka happy hormones) and can suppress your stress.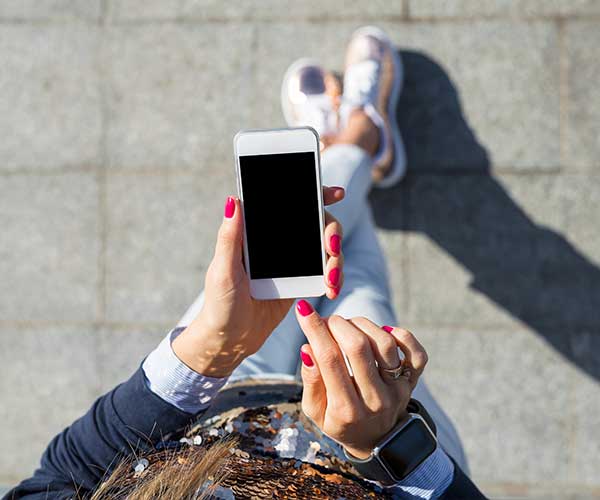 3. Reach Out To Someone
Visiting a therapist to talk about your sources of stress is always recommended, but therapy may not be feasible. Reaching out to someone you love or trust is an important alternative so that you can relieve yourself of the burden of feeling like you have to deal with enormous problems all by yourself. Join a support group, make a plan to talk to your best friend a few times a week (even if it's for a couple of minutes each time), and stick to it.
4. Meditate
Meditation has been shown to decrease stress levels and your pulse rate and blood pressure by bringing the body into a place of deep relaxation. All too often, meditation is thought of as this mystical practice that's difficult to do.
In fact, it's simple (but it does take practice): sit cross-legged with your eyes lowered. Breathe in through your nose and out through your mouth. Each time you breathe out, think of a word (like "om" or "love" or whatever gives you the feels). You can set a timer, but try not to think about the clock. And this is important: when thoughts enter your head, and they will--don't judge yourself. Focus on your breath until they pass and keep your concentration on your breath.
For more tips on dealing with stress, check out The One Dessert You Should Eat To Get Rid Of Stress and The One Supplement You Should Take For Stress on SHEFinds.com.
[Photos: Shutterstock]