Every bride is a beauty on her wedding day, but choosing the right makeup is an essential part of looking and feeling your best on the big day. So, what's hot for 2018? We asked some makeup artists to share what trends they're really excited about for the coming year. We're sure you'll find something that will work for you.
[Photos: Shutterstock]
Organic Makeup
Brides in 2018 will seek out makeup artists that use all-natural, sustainably made, or cruelty-free products, according to Stephanie Sica of Orchard and Broome.
Soft Smoky Eye
Instead of using dramatic black eyeshadow, makeup artists are using a softer grey, says Caitlin Picou of Kismet Cosmetics. "Keeping it soft for bridal, but still slightly edgy with opting for a grey over the classic neutral," she explains.
Lived-In Liner
"End of the night liner is one of the most surprising and exciting trends that we are seeing for 2018," says Ami Mallon, Global Corporate Educator for Osmosis Colour Mineral Cosmetics. "It's the return of the grunge eye! This look is edgy and effortless with a touch of glamour. The best thing about this eye look is just how easy it is to achieve -- simply line the whole eye (including the waterline) smudge using either a finger or a synthetic blending brush," she says.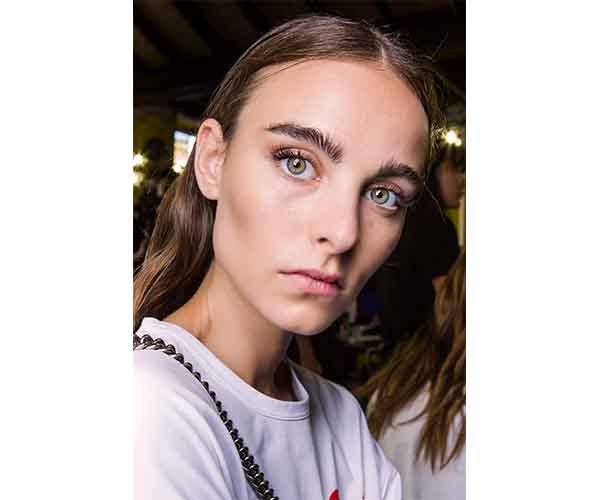 Big Brows
Big, bold brows are in, says Danielle Boyer, bridal expert at Boom BoomBrow Bar. "Any good makeup artist knows the trick to flawless eye makeup is following the arch of the brow, so perfectly shaped brows are vital on the big day! If not, eye shadow picks up all the straw hairs creating a shadow under the brow instead of a beautiful lift," Boyer explains.
Brown Shadows
"Warm browns have a special place in the heart of most makeup artists because they are so incredibly flattering. But this year, brides especially are focusing on that chocolatey, yummy brown to bring their eye color to life and compliment any skin tone in the best way," says Meghan Hamilton of GLAMbeauty bar.
Bold Lips
"I am noticing that for 2018 the bold lip trend is making a statement--long-wearing pigments,blackberry shades, and red lips will be popular this year," says makeup artist Hillary Kline of Kline to the Top.
Glowing Skin
Brides are longing for that dewy look fresh-faced-with-a-glow look, says Melisa Imberman of The Event of a Lifetime.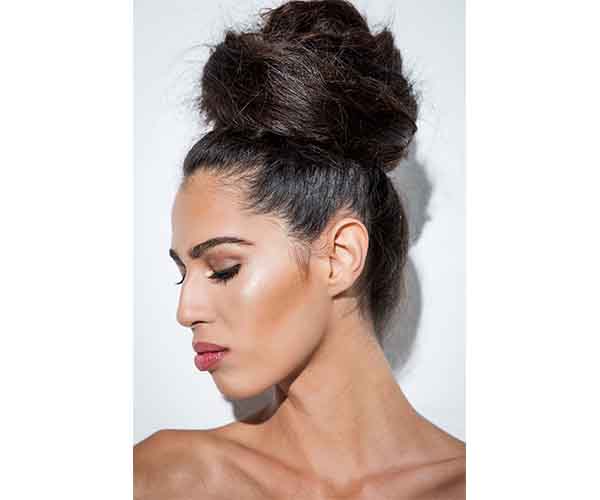 Highlighting
A fresh and radiant complexion with highlight on the cheekbones, bridge of the nose and cupid's bow are going to be big trends for this year, says Kline.
Light Foundation
Glowy skin is always in, but this year in particular it is making a comeback! "This type of look can be challenging particularly in the dry winter months," says Mallon. "The key to a great glowing skin look is light layers of product. Heavy layers of foundation will look cakey on the skin but layering a light moisturizer, illuminating primer and then a light layer of base will create a gorgeous glow that will last all night."
Long Lashes
The lash game has been so strong lately and using the right lashes for your bridal look will ensure that you'll look perfect in your pictures, says Hamilton. "A silk, handmade or faux mink lash is the ideal choice to create that perfect fluttery look," she says.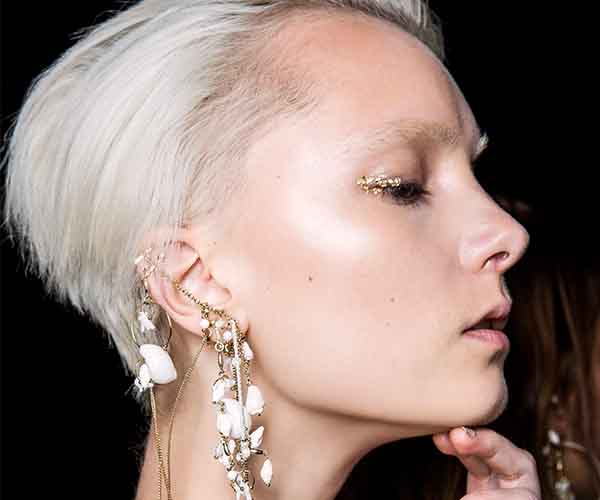 Metallic Lines
Metallic lines are a look for the eyes that will look amazing on glamorous brides, says Imberman.
Pink Lips
Pink glossy lips and skin highlighted to the heavens are on-trend, and you can bet that this year's bride will want to shine bright like a diamond, says Hamilton. "Both keep the look youthful, fresh and super modern," she says.
Soft Colors
Soft makeup will never go out of style and works beautifully for any type of bride!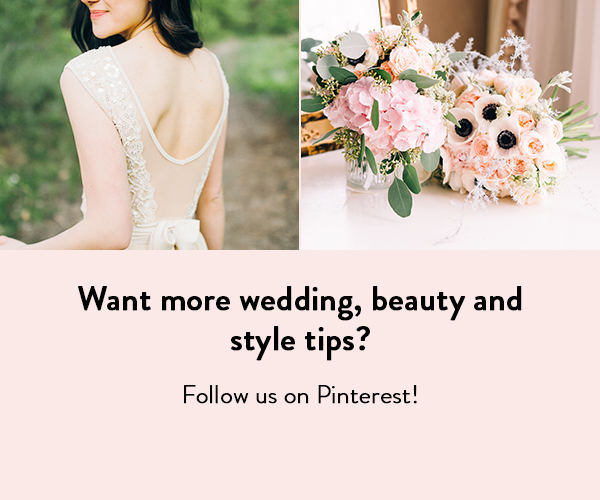 Want more wedding tips and advice? Follow SheFinds on Pinterest!