When many of us think of a wedding cake, a huge white confection covered in flowers, with several tiers, and a small tower on top probably comes to mind.
You can blame movies and magazines for making us think all wedding cakes have to be gargantuan to fit the role of the perfect wedding dessert. In reality, those gorgeous wedding cakes cost a lot of money and when it comes to figuring out your wedding budget and factoring in all expenses, the last thing you may want to do is order the biggest cake you can find and hope for the best.
Fortunately, there is a formula to keep in mind when selecting a wedding cake that will suit your needs. The size of your cake should depend on the size of your wedding and how many guests you're expecting, your budget, and what aesthetic you're going for in terms of decor, whether you'll be serving other desserts in addition to the cake, and the service style, according to Martha Stewart Weddings.
Figuring out how big your wedding cake needs to be for your big day:
Finalize Your Guest List Before Buying A Cake
It's easy to get carried away while wedding planning and try to secure all of the fun details, including the wedding cake. It's important to get a handle first on how many guests you'll be expecting that day. A wedding cake baker will inevitably ask you that question pretty early on in the process. Generally speaking, you don't have to order a cake that's so big it will yield enough generous sizes for each wedding guest, especially considering how many guests won't even take cake. You can often get away with ordering enough cake for 77 to 85 percent of guests, according to Martha Stewart Weddings.
If that thought makes you feel nervous, don't sweat it. There are other ways around the cake issue if you don't want to order a bigger cake than you'll probably need. You can serve thinner, finger portions of cake and most guests will never think twice about it — and that goes double if you're also planning on serving other desserts or wheeling out tables during a Venetian hour.
Consider Your Venue And Budget
Your venue has a bigger impact on your wedding cake than you probably think. Let's say, for example, you are holding your reception on the beach. A casual, breezy aesthetic is one that perfectly complements a simple, modest, one or two-tier cake that consists of little else than a flower or shell or two as a decorative element.
If instead, you're getting married in a grand ballroom with cathedral ceilings and dramatic place settings, a smaller cake may look completely awkward and out of place. If your guest list calls for a cake with several tiers and all of the gold and pearl-encrusted trimmings imaginable—and you're within your budget to spend more money on these wow features, by all means, go for it.
But if you need to save money in this department or aren't inviting 500 of your closest friends, your baker can invent creative ways to make it look like your cake is larger than it is. You can actually include fake tiers, which are components of the cake that look just like your real cake, but are only for show and aren't edible. Your guests will never know and you'll get the dramatic, gorgeous wedding cake photo you've always dreamed about.
Consider Serving Other Desserts
A full Venetian hour can cost a lot of money, but if you and your significant other would rather divert your wedding funds from the cake to the band, DJ, decor, or whatever other wedding element is more important to you, considering serving other desserts, as well. You don't have to wheel out a make-your-own-sundae bar, either. A few plates of cookies or pastries placed on each table before the cake is served can cut down on the number of guests who will want cake.
Find Out About Your Venue's Service Style During Cake Time
Some venues serve slices of cake to each individual at the table, whether they're sitting in their chair or not. Other venues are more open to only serving guests who are seated at the time. Considering how cake is served when most guests are either socializing, dancing, or have already left the party, the latter option could save you money.
[Photos: Shutterstock]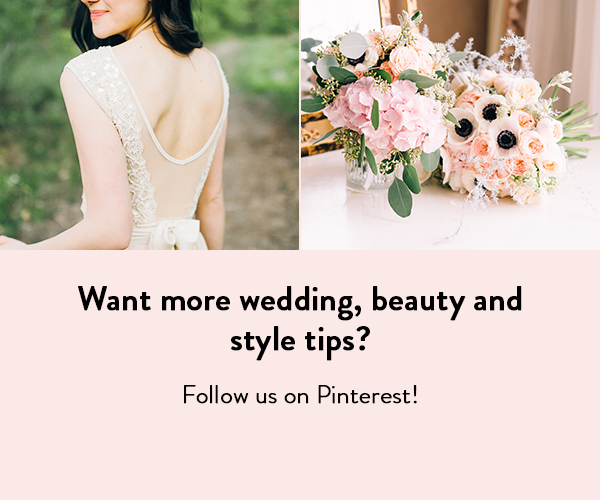 Want more wedding tips and advice? Follow SheFinds on Pinterest!
For more wedding tips, check out:
--13 Wedding Trends That Are In For 2018