You'd probably never guess that something as trivial as the color of a shoe could break up friendships, but that's exactly what's happening right now. The Internet is in heated debate over these pair of shoes that some say are pink, some say are teal, and a yet a whole other group insist are white.
[Photo: Twitter]
And if you think your mind has officially started playing tricks on you, you're not alone.
"THE VANS WERE 100% PINK AND WHITE EARLIER NOW THEYRE GREY N BLUE WTF IS GOING ON WITH MY EYES," one user wrote on Twitter. Seriously, what gives?
[Photo: Twitter]
To get to the bottom of this question, we refer back to "The Dress" debacle. You may recall the infamous garment (was it blue or black?) that sparked countless memes and even coverage by major television stations. In response to the mania, psyhcologists weighed in on exactly why people were perceiving the color differently. Our brains process everything we see and make tiny tweaks, they said, so the colors in our periphery may be to blame for all the confusion.
[Photo: Twitter]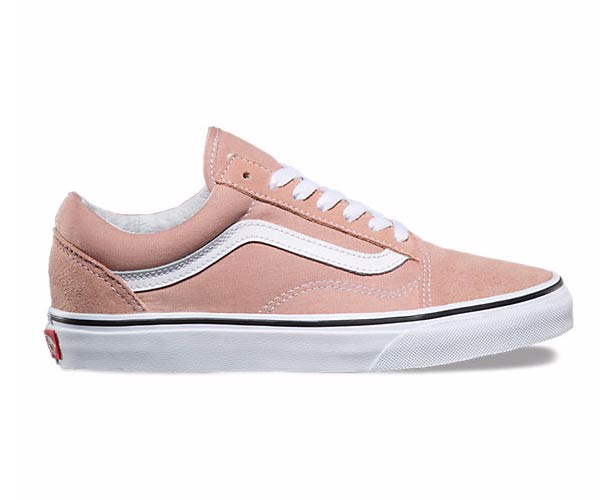 While the color controversy rages on, the shoe appears to be a pair of "Old Skool" Vans that are listed on the wesbite as "mahagoney rose." (#teampink rejoice!)
[Photo: Vans]
Here's hoping vans will add their two cents to settle the debate once and for all! Until then, we're sure the hype over this headache-inducing photo isn't going to die down any time soon.
[Photo: Twitter]