If you're trying to grow your hair out, it can be super frustrating when you see little to no progress. Many women struggle with breakage, damage, and brittle hair that keeps them from growing it as long as they would like.
There can be a number of reasons why your hair has stopped growing. Genetics, age, and heat styling damage are just a few of the most common causes. However, possibly the one thing you're doing that's hurting your chances of growing long lushes locks the most is your diet. If you're not eating enough foods that get you your recommended daily nutrients, you could be severely hurting your chances of growing long hair.
Your diet and the nutrients you put into your body directly affect your hair growth. Specifically, vitamin deficiencies can cause major hair problems.
Zinc and vitamin B12 are important vitamins for hair growth. Hair restoration specialist Dr. James C. Marotta says, "Adequate iron and protein are necessary for hair strength and to prevent brittleness and breakage."
To help your hair grow longer and stronger, you should get your daily dose of vitamin B12 and zinc with a supplement specifically designed for your hair. In addition to making sure you're getting the proper nutrients, using products that are rich in ingredients that promote hair growth, such as nourishing leave-in conditioners and hair masks, are important as well.
Check out a few of our favorite products to help you achieve longer hair, below: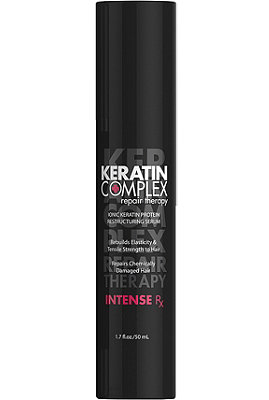 Keratin Complex Repair Therapy Ionic Keratin Complex Intense Rx ($63)
Check out more Keratin products for hair growth.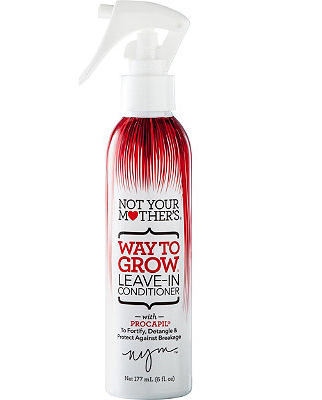 Not Your Mother's Way To Grow Leave-In Conditioner ($7.99)
It's A 10 Miracle Hair Mask ($12.33)
Nature Made Hair Skin & Nails w/ 2500 mcg of Biotin Softgels 60 Ct ($9.06)
SheFinds receives commissions for purchases made through the links in this post.