Have you been keeping up with Meghan Markle and her family lately? Well, her dad, Thomas Markle, is making headlines again this week after changing his mind several times about attending the royal wedding, which takes place on Sat. May 19.
It all started earlier this week when it was revealed that Thomas had suffered a heart attack and announced that he would no longer be coming to the wedding. Then, he appeared to have changed his mind and announced that he didn't want to miss his daughter's special day, despite suffering chest pains.
But, that all changed when TMZ reported that the 73-year-old underwent open heart surgery and wouldn't be physically able to go to the wedding after all. But, wait! There's more!
Meghan finally set the record straight regarding his attendance and has made an official statement confirming that her father won't be there to walk her down the aisle.
"Sadly, my father will not be attending our wedding. I have always cared for my father and hope he can be given the space he needs to focus on his health," she said in a statement provided by Kensington Palace Thursday. "I would like to thank everyone who has offered generous messages of support. Please know how much Harry and I look forward to sharing our special day with you on Saturday."
According to CNN, Meghan has been in contact with her father after learning that he had a heart attack last week and he told her that he was medically advised to rest.
So, who will walk Meghan down the aisle? Everyone predicts that Meghan's mother, Doria Ragland, will do the honors. She arrived in London on Wednesday and is favored to be the leading candidate.
Some think that Prince Charles, Meghan's future father-in-law, could also step in, too! But, we'll have to wait until the big day to find out!
Aside from Meghan's family drama, it seems that everything is running smoothly for the big day. CNN reports that members of the Members of the British Armed Forces held a dress rehearsal at Windsor Castle, which is where the wedding will be held, this morning.
Prince Harry and Meghan also had a wedding rehearsal of their own to attend. Cameras caught the couple driving into Windsor Castle. Behind them were Prince William and Kate Middleton, who will also be playing a big role in the wedding.
Queen Elizabeth was also in attendance. She traveled from Buckingham Palace to have tea with Prince Harry and Meghan to discuss their final wedding preparations. Doria and other special guests were also invited to this traditional afternoon tea, which is filled with all of the Queen's favorites including Earl Grey and Rich Teas, a selection of crustless finger sandwiches, biscuits, scones and sponge cake, according to Daily Mail U.K.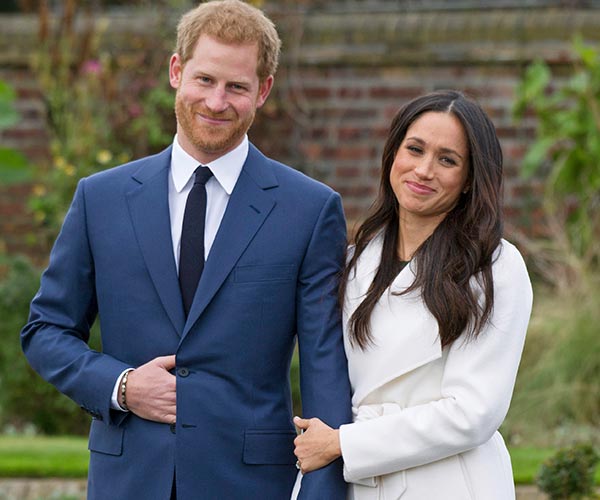 What do you think of Thomas Markle's situation? Will you be watching the royal wedding this weekend? Let us know your thoughts in the comments below!
Photos: Splash