There's nothing better than when your favorite celebrity couple gets back together -- which is why the world was SO excited when Selena Gomez and Justin Bieber got back together last month. The two had been broken up since 2015, but recently reconnected and had no trouble picking up where they left off. Though Gomez seemed reluctant to get back together with Bieber in the past, she's finally revealing what made her give the pop singer a second chance!
[Photos: Instagram]
When asked what brought Bieber back into her life this year, Gomez said that she had never stopped caring for the "Sorry" singer.
"I'm 25. I'm not 18, or 19, or 20. I cherish people who have really impacted my life," Gomez told Billboard, who also named 2017's Woman Of The Year. "So maybe before, it could have been forcing something that wasn't right. But that doesn't mean caring for someone ever goes away."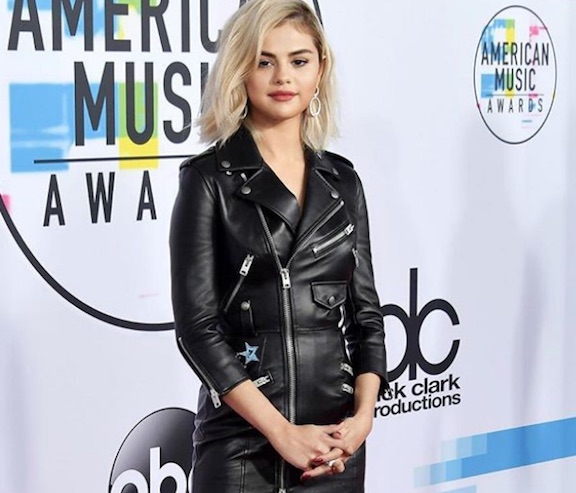 She does have a point there! Gomez also explained that she wants her life to remain "full" and that her perception of what makes her happy has changed as she's matured.
"It comes back to the idea of me remaining full. I think a true representation of love is beyond just yourself," she explained. "It's me going to get coffee earlier this morning and talking with a woman who was celebrating her birthday and going to Disneyland for the first time. I told her about my favorite things there, and she got excited, and then I got excited because she was excited. The littlest things are impactful."
The singer also revealed that she and The Weeknd ended things on good terms. The two dated for a little over a year and never confirmed that they'd broken up, but Gomez says that they still remained "best friends."
"Something that I'm really proud of is that there's such a true friendship [between me and The Weeknd]," she told Billboard. "I truly have never experienced anything like that in my life. We ended it as best friends, and it was genuinely about encouraging and caring [for each other], and that was pretty remarkable for me."
[Photos: Instagram]
We're happy to see that Selena has matured and is coming into her own as a young woman and as an artist. 2018 is already shaping up to be a big year for the singer, and we're happy she'll have Justin by her side!
What do you think of Selena and Justin getting back together? Let us know your thoughts in the comments below!