All of Sephora's Insider Sales are the company's way of showing appreciation for an *extremely* loyal customer base—including those who spend more than $1,000 yearly at the store (!)—but their fall Appreciation Sale takes the cake.
The brand added the sale as a bonus event for VIB members in 2018 (after changing the rewards program in a way that some deemed controversial—more on that below). This gesture did not go unnoticed—Sephora customers were thrilled. And while we can't confirm whether the store will be having the sale in 2019, here's everything you need to know, just in case:
What Is It
Considered an "extra" Insider sale, because there previously wasn't one in August, the Appreciation Sale is wedged between the spring/summer Insider Sale in April, and the fall/holiday one in October.
Normally, customers had to wait that long stretch of time before getting that coveted extra-20%-off sitewide that Rouge and VIB members enjoy (save for a few other solid sale events, like the Gorgeous Hair Event and the 10 Day Mystery Deal in August).
But the addition of the Appreciation Sale in 2018 gave loyalists something to look forward to as summer came to a close. And isn't that what we all need?
And considering that points have become "use it or lose it" for Insiders since the program change, the fact that Sephora added an additional opportunity for loyalists to shop mid-year was great.
We've said it before, and we'll say it again: we love you, Sephora!
I learned something important from YouTube today. For a certain category of "important". There is going to be an EXTRA Sephora VIB sale this year. August 24-September 3. So if you need to stock up on make-up/skincare, there ya go.

— Elisabeth Lane (@elisabethjlane) August 14, 2018
When Is It
In 2018, the store surprised loyalist with an *extra* VIB sale on Friday, August 24 for Rouge members, and Thursday, August 30 for VIB and Insiders.
The codes were YESROUGE, YESVIB and YESINSIDER
August 24th-September 3rd: 20% off for Rouge with code YESROUGE.
August 30th: September 3rd: 15% off for VIB with code YESVIB.
August 30th: September 3rd: 10% off for Insider with code YESINSIDER.
Will the sale be happening in 2019?
A rep for Sephora said to keep an eye on Sephora.com for more information about upcoming promotions. That we will!
Points
Great news: depending on your status, when you earn points, you will be able to redeem them to full size products! Also, Rouge will be able to redeem 2500 points for $100 gift cards. Best. News. Ever.
How To Become A Beauty Insider
Insider
The lowest level of the loyalist program is Beauty Insider. This level is free, there is no minimum purchase requirement. Members enjoy free access to the tale-end if Beauty Insiders sales (usually the last week, with 10% or 20% offered). They also get free beauty samples with every purchase, free beauty classes, access to the Beauty Insider Community, annual birthday gifts and 1 point per dollars to purchase rewards.
VIB
Customers achieve VIB status once they spent $350 in a calendar year with the store. They enjoy all the Insider perks, plus 0.25 points more per dollar to purchase rewards and 15% off at the Beauty Insiders sales.
Rouge
Rouge is the highest membership in the program, and requires a minimum yearly spend of $1,000. They enjoy all Insiders perks, plus free 2-day shipping, 0.25 points more per dollar, and 20% off at Beauty Insiders sales. They also get early access to products and events, free makeovers and invitations to exclusive events. A girl can dream!
What To Buy:
Since the Appreciation Sale discount applies to *everything* here are the cult beauty items our editors will be stocking up on:
High Beauty High Expectations Cannabis Seed Facial Oil ($54)
"I was looking for a cannabis-infused serum to incorporate into my skincare routine for its anti-inflammatory properties and the High Expectations Facial Oil is one of the best. It works for pretty much every type of skincare concern and doesn't break out my acne-prone skin." -- Emily Belfiore, Editorial Assistant
Peter Thomas Roth Lashes to Die For® Turbo Conditioning Lash Enhancer ($85)
"Getting bigger, badder lashes is one of my forever beauty goals, and Peter Thomas Roth is a favorite brand. Their brand-new lash boost is on the top of my beauty wish-list right now. Hook it up, Sephora!" - Justine Schwartz, Editorial Director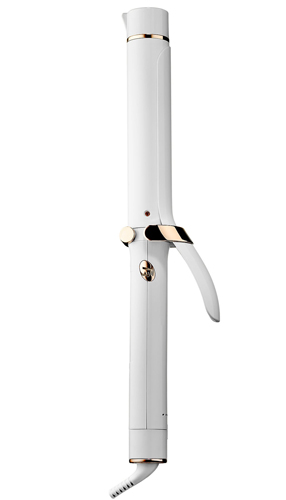 T3 SinglePass Curl 1.25" Professional Ceramic Curling Iron ($160)
"This curling iron gives you the perfect beach waves every single time. I am obsessed. Even though I have longer and thicker hair, it still only takes 10-15 minutes to do it which I am all about." --Alisha Stacy, Marketing Manager
SheFinds receives commissions for purchases made through the links in this post.