We start every day with the idea of making healthy choices. The first one is always what to eat for breakfast. What will fill us up, taste delicious and stay in line with our weight loss goals? There's one breakfast choice that masquerades as healthy but is really sabotaging weight loss. The culprit is....
[Photos: Shutterstock]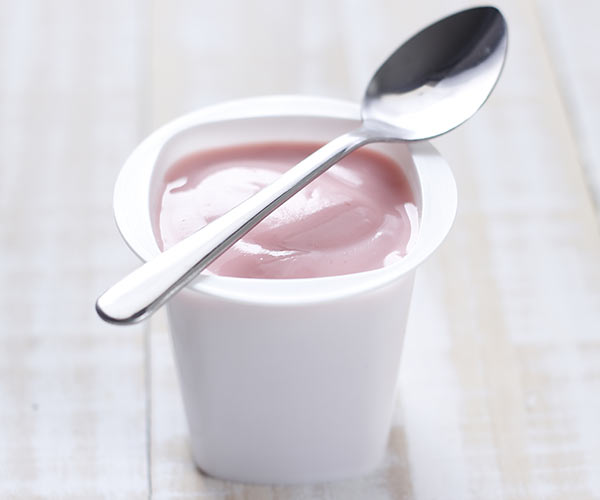 The jig is up fruited and flavored yogurts. You're bad news. "Yogurt is a good source of protein, calcium, vitamin D, and probiotic bacteria such as L. acidophilus, but not all yogurts are created equal," says Jenny Dang, RD, the founder of Eat Your Dang Veggies.
Flavored yogurts contain more than 15 to 18 grams of total sugar. Sure some are natural but most are added empty calories. "You can reduce your added sugar intake by choosing plain, unflavored yogurt and flavoring with fresh or frozen fruit, nuts, cinnamon, and/or a drizzle of honey," says Dang.
Yogurt doesn't have to be a breakfast on it's own. We like adding a dollop to steel-cut oatmeal and using it as a base for fresh fruit smoothies. It's also delicious as a savory breakfast. Spread plain Greek yogurt on whole grain toast and sprinkle with Trader Joe's Everything But the Bagel seasoning.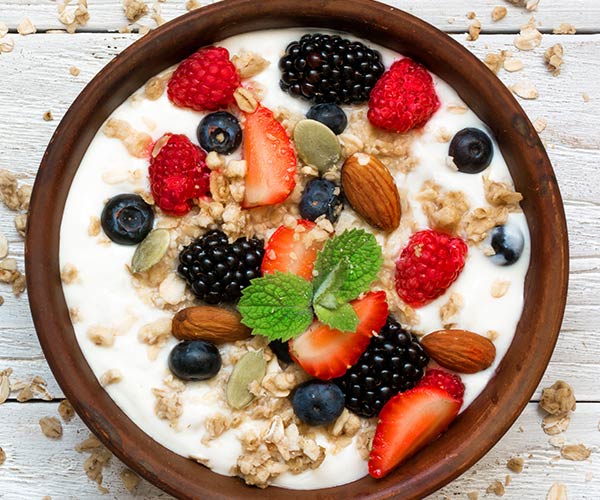 Dang likes Greek yogurt, mixed berries, almonds, cinnamon and honey. "The fruit will give you an extra nutrient boost of vitamins, minerals and fiber," she says. "And the almonds contain healthy fats that keep you feeling full - and your heart healthy."