It's estimated that  15–30% of Americans suffer from bloating after meals. That's not including the occasional bloat that happens after a large meal. Bloating and gas are closely tied to what and how you eat. If you want to keep bloating a bay, stop overeating.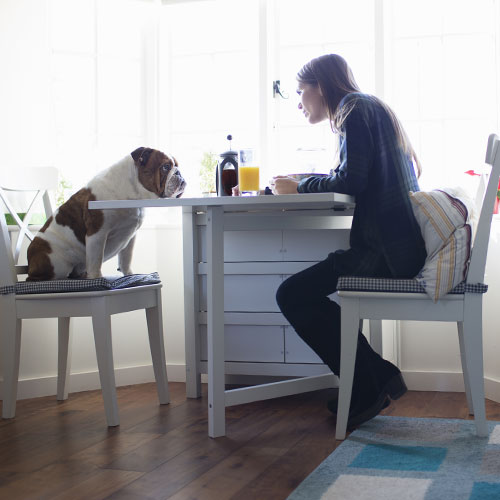 During the holidays, large meals and parties are part of the package. However, overeating is the most common cause of bloating. You bloat after a large meal because your body produces gas when it digests food. You also swallow air when eating or drinking, which then enters the gastrointestinal tract. Flatulence and burping usually help to relieve buildups of gas and air in your digestive tract—sometimes, that's not enough to get rid of the bloat. If you suffer from chronic bloat after a large meal, try these easy tips to keep from overeating and controlling bloat.
Eat smaller meals: Start by breaking up your meals into smaller portions. Eating six small meals a day can also help to increase your metabolism and help you lose weight.
Go slow: Take your time at meals and chew thoroughly. Drinking or eating quickly increases the amount of air you swallow, which can lead to more gas build up in your gut.
Keep quiet: Try not to talk so much while you eat. Talking while eating increases the opportunity of swallowing air.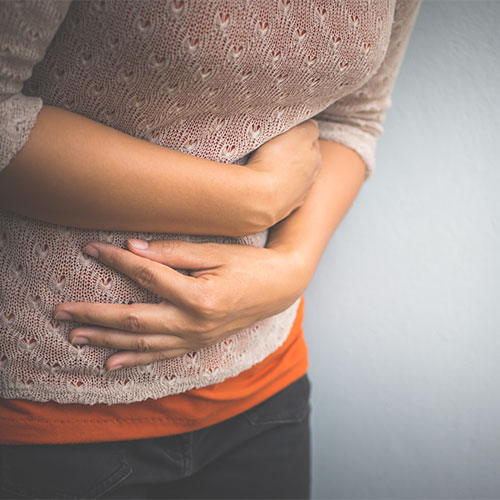 Bloating after a meal is common, but if you are having severe discomfort or abnormal abdominal distention, pain or nausea, then it's best to see a doctor. Bloating can sometimes be a symptom of an underlying health condition that may require medical attention.