You're up from a long night of sleep, you're starving, and you're ready to break your fast.
If you're like many people,  you may simply reach for whatever is closest and easiest to make — because mornings can be hectic. Unfortunately, many of those fast breakfast foods are also among the worst choices for your health and weight loss goals.
When you're trying to watch your weight and eat healthier, it helps to keep this in mind: this is the worst thing you can eat in the morning over 30 if you're trying to lose weight, according to nutritionists.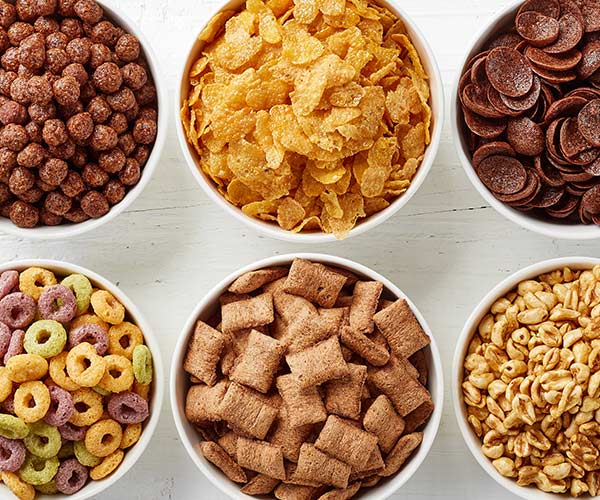 Shutterstock
Taking short cuts when it comes to breakfast can often lead to consuming excess sugar and simple, processed carbohydrates that aren't providing all of the nutrients we need to kickstart our day.

"Classic breakfast foods can often be high in sugar, lower in nutritional value including vitamins and minerals, healthy fat, fiber and protein that can help to carry us forward into the day feeling satisfied and energized," Isabel Smith, MS, RD, CDN, registered dietitian and founder of Isabel Smith Nutrition, told Eat This, Not That.

At the top of that classic breakfast list you'll find sugary cereals.
Shutterstock
The majority of cereals are made from some type of whole grain, but are then stripped of much of their fiber content and sweetened — big time — with excess sugars. As a result, many of these cereals contain as much sugar as cookies and other dessert treats.
Shutterstock
Even cereal that you may assume is healthy, like raisin bran, can pack as much as 18 grams of sugar – far more than those fun marshmallow cereals you looked forward to eating as a kid.

And the same caution applied to sugary cereals should be reserved for foods that mimic dessert and are passed off as breakfast.

You can go to Trader Joe's or the health food section of your grocery store and find low-sugar, whole grain batter mixes for pancakes and waffles. But many store-bought varieties come preloaded with sugar — and adding syrup, yet another simple carbohydrate, spikes your blood sugar levels even more.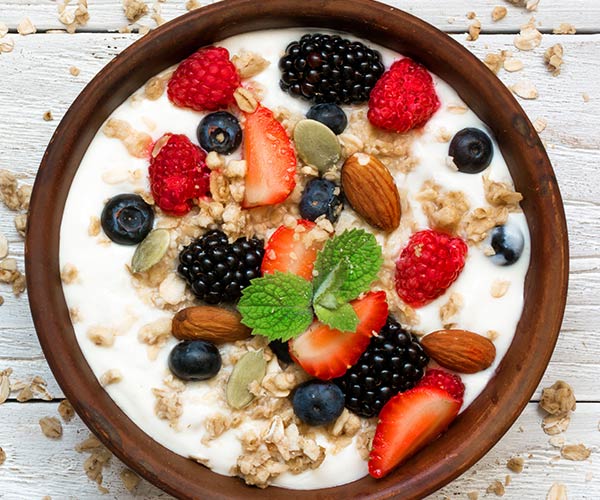 Shutterstock
So, what should you be eating for breakfast if you're trying to lose weight? Think about a balanced plate and work to achieve that.

If you love carbs, that could mean healthy steel-cut or rolled oatmeal with berries, Greek yogurt, and nuts. Another great option is eggs and avocado on whole grain toast (hold the jelly).

The key is to combine protein, healthy and filling fat, and unrefined carbs that have not been processed and are high in fiber. That's the kind of breakfast that will leave you feeling full and satisfied, with enough energy to power through your mornings.